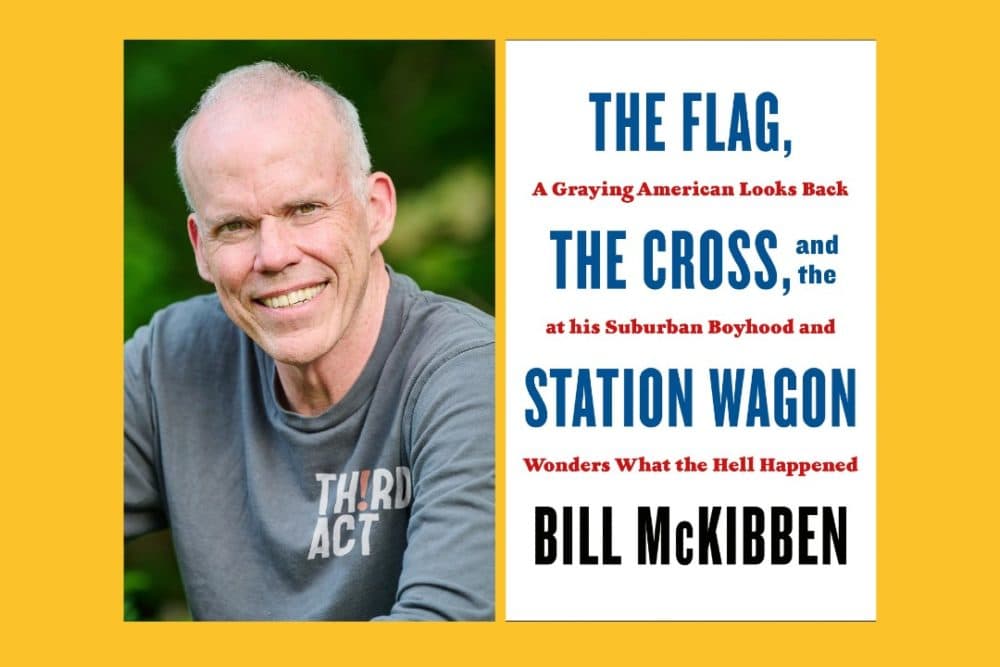 Time & Date
Monday, November 21, 2022, 6:00 pm
Both in-person and virtual tickets are available for this event. Doors open at 5:00 p.m.
Event Location
WBUR CitySpace890 Commonwealth Avenue Boston, MA 02215Open in Google Maps
Ticket Price
$5.00-25.00
Join WBUR senior environmental reporter Miriam Wasser for a conversation with author, educator, and environmentalist Bill McKibben.
McKibben founded 350.org, the first global grassroots climate campaign, which has organized protests on every continent for climate action. He also recently launched Third Act, which organizes people over the age of 60 to work on climate and racial justice.
He has written over a dozen books about the environment, including his first, "The End of Nature," and the forthcoming "The Flag, the Cross, and the Station Wagon: A Graying American Looks Back at his Suburban Boyhood and Wonders What the Hell Happened."
Signed copies of "The Flag, the Cross, and the Station Wagon" will be available to purchase from our bookstore partner Brookline Booksmith.
CitySpace Tickets 
Premiere: $25.00 (includes reserved seating)
General: $15.00
Student: $5.00
Virtual Tickets
$5.00 (only one ticket needed per household)
Ways To Save
WBUR Sustainers save $5.00 on general and virtual tickets and WBUR Members save $5.00 on general tickets to this event online or at the door with your Membership card.
To apply the discount to your ticket purchase online, you'll need to enter a promo code. You can get your code by emailing membership@wbur.org.
Registrants may be contacted by CitySpace about this or future events.
About "The Flag, The Cross, and the Wagon"
Like so many of us, McKibben grew up believing—knowing—that the United States was the greatest country on earth. As a teenager, he cheerfully led American Revolution tours in Lexington, Massachusetts. He sang "Kumbaya" at church. And with the remarkable rise of suburbia, he assumed that all Americans would share in the wealth. But fifty years later, he finds himself in an increasingly doubtful nation strained by bleak racial and economic inequality, on a planet whose future is in peril.And he is curious: What the hell happened?
In this revelatory cri de coeur, McKibben digs deep into our history (and his own well-meaning but not all-seeing past) and into the latest scholarship on race and inequality in America, on the rise of the religious right, and on our environmental crisis to explain how we got to this point. He finds that he is not without hope. And he wonders if any of that trinity of his youth—"The Flag, the Cross, and the Station Wagon"—could, or should, be reclaimed in the fight for a fairer future.