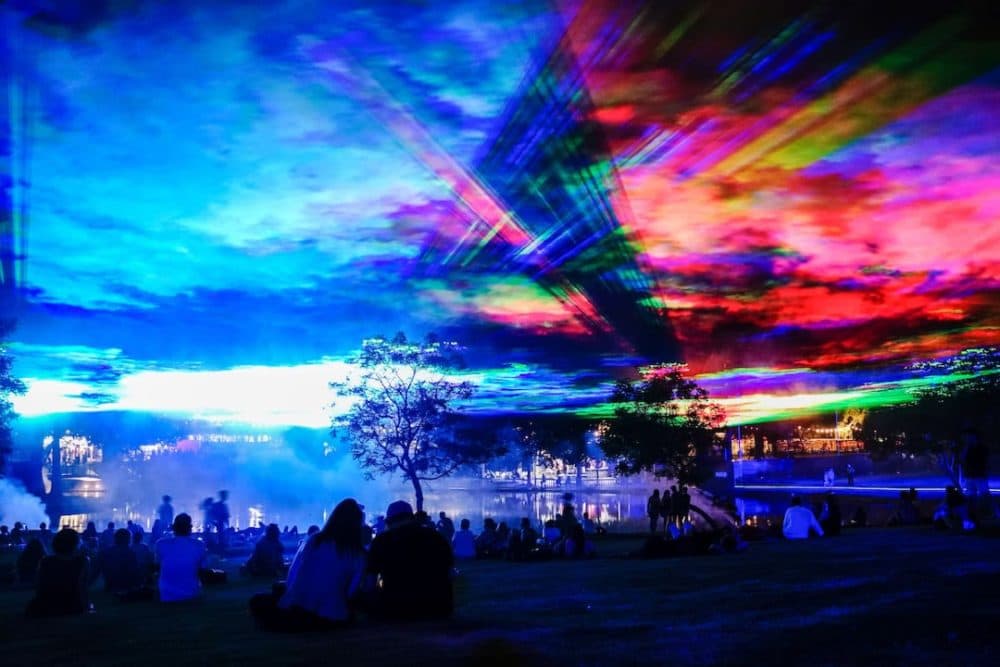 Time & Date
Thursday, October 6, 2022, 6:30 pm
Both in-person and virtual tickets are available for this event. Doors open at 5:30 p.m.
Event Location
WBUR CitySpace890 Commonwealth Avenue Boston, MA 02215Open in Google Maps
Ticket Price
$5.00-25.00
To see the atmospheric phenomenon aurora borealis, or northern lights, most people would have to travel to high-latitude regions around the Arctic or Antarctic. But Swiss artist Dan Acher has created a light installation for people in cities all over the world to experience the brilliant colors as part of an effort to inspire a sense of belonging and community in connection to the environment.
Acher, an Ashoka Fellow and the founder of Happy City Lab, has been commissioned to bring his "Borealis" installation to the 2022 Cambridge Science Festival and display the northern lights above Kendall Square.
Join Radio Boston host Tiziana Dearing in a conversation with Acher ahead of the first exhibition of "Borealis" in the United States.
CitySpace Tickets 
Premiere: $25.00 (includes reserved seating)
General: $15.00
Student: $5.00
Virtual Tickets
$5.00 (only one ticket needed per household)
Ways To Save
WBUR Sustainers save $5.00 on general and virtual tickets and WBUR Members save $5.00 on general tickets to this event online or at the door with your Membership card.
To apply the discount to your ticket purchase online, you'll need to enter a promo code. You can get your code by emailing membership@wbur.org.
Registrants may be contacted by CitySpace about this or future events.