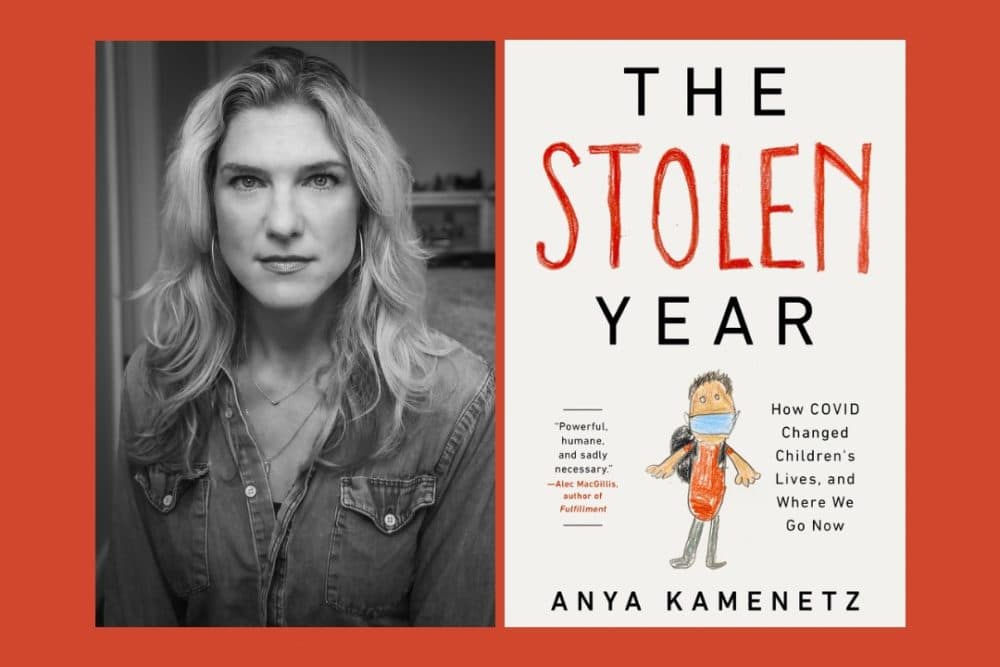 Time & Date
Tuesday, December 6, 2022, 6:30 pm
This event is virtual only.
Event Location
WBUR CitySpace890 Commonwealth Avenue Boston, MA 02215Open in Google Maps
Ticket Price
$5.00
One of the greatest casualties of the pandemic was the decimation of the public school system. WBUR education reporter Carrie Jung will sit down with NPR education correspondent Anya Kamenetz to discuss her new book, "The Stolen Year: How COVID Changed Children's Lives and Where We Go from Here."
Ways To Save
WBUR Sustainers receive free virtual tickets to this event.
To unlock the discount to your ticket purchase online, you'll need to enter a promo code. You can get your code by emailing membership@wbur.org.
Registrants may be contacted by CitySpace about this or future events.
About "The Stolen Year"
The onset of COVID broke a 150-year social contract between America and its children. Tens of millions of students lost what little support they had from the government—not just school but food, heat, and physical and emotional safety. The cost was enormous.
But this crisis began much earlier than 2020. In "The Stolen Year," Anya Kamenetz exposes a long-running indifference to the plight of children and families in American life and calls for a reckoning.
She follows families across the country as they live through the pandemic, facing loss and resilience: a boy with autism in San Francisco who gains a foster brother and a Hispanic family in Texas that loses a member to COVID, and finds solace when they need it most. Kamenetz also recounts the history that brought us to this point: how we thrust children and caregivers into poverty, how we over-police families of color, how we rely on mothers instead of infrastructure. And how our government, in failing to support our children through this tumultuous time, has stolen years of their lives.