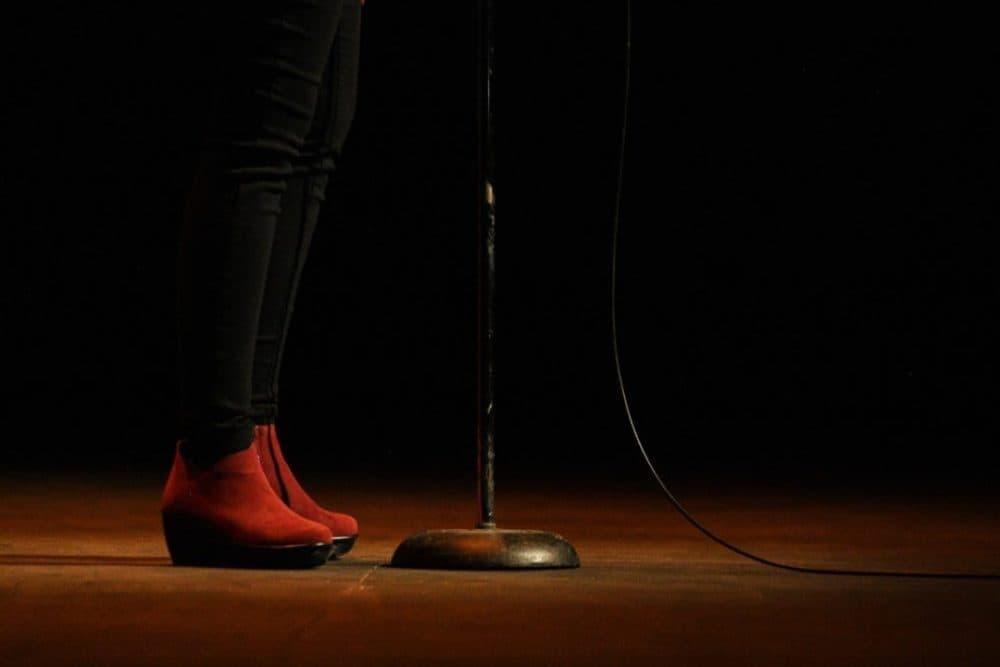 Time & Date
Tuesday, January 24, 2023, 7:30 pm
https://artsatthearmory.org/
Event Location
The Center for Arts at the Armory191 Highland Avenue #1cSomerville, MA 02143Open in Google Maps
Ticket Price
$15.00
Please note: this event is located at Arts at the Armory, not at CitySpace.
WBUR is proud to be a media partner of The Moth, an acclaimed non-profit organization dedicated to the art and craft of storytelling. The Moth StorySLAM is an open-mic storytelling competition, open to anyone with a five-minute story to share on the night's theme. Come tell a story...or just enjoy the show!
The theme of this StorySLAM is "JUGGLE." Prepare a five minute story about keeping everything in the air. Multiple projects, people, and tasks — you can do it all! Balancing acts, spinning plates, or the comedy of errors when it all starts to wobble. Love triangles, extra shifts, multiple jobs. School, work AND parties? All it takes is one little slip…
Sign up for our newsletter to be the first to access tickets to this event when they go on sale.