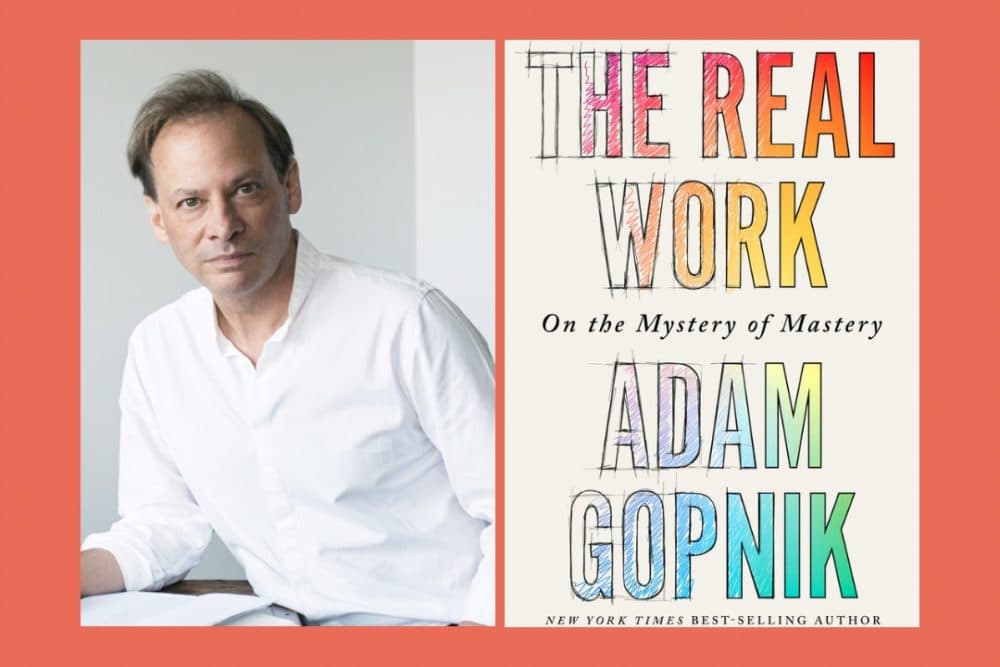 Time & Date
Monday, March 20, 2023, 6:30 pm
Both in-person and virtual tickets are available for this event. Doors open at 5:30 p.m.
Event Location
WBUR CitySpace890 Commonwealth Avenue Boston, MA 02215Open in Google Maps
Ticket Price
$5.00-25.00
Join former WBUR Morning Edition host Bob Oakes for a conversation with New Yorker writer Adam Gopnik about his new book, "The Real Work: On the Mystery of Mastery," where he investigates a foundational human question: how do we learn—and master—a new skill? The pair will discuss why people seek to better themselves in the first place and how true mastery, in any field, requires mastering other people's minds.
Copies of the book will be available from our bookstore partner Brookline Booksmith. Gopnik will sign copies following the conversation.
CitySpace Tickets
Premiere: $25.00
General: $15.00
Student: $5.00 (must present a valid student ID upon arrival)
Virtual Tickets
$5.00 (only one ticket needed per household)
Ways To Save
WBUR Sustainers save $5.00 on in-person and virtual tickets to this event.
WBUR Members save $5.00 on in-person tickets to this event.
To apply the discount to your ticket purchase online, you'll need to enter a promo code. You can get your code by emailing membership@wbur.org.
Registrants may be contacted by CitySpace about this or future events.
About "The Real Work"
For decades, Adam Gopnik has been one of our most beloved writers, a brilliantly perceptive critic of art, food, France, and more. But recently, he became obsessed by a fundamental matter: How did the people he was writing about learn their outlandish skill, whether it was drawing a nude or baking a sourdough loaf? In "The Real Work"—his title the term magicians use for the accumulated craft that makes for a great trick—Gopnik apprentices himself to an artist, a dancer, a boxer, and even a driving instructor (from the DMV), among others, trying his late-middle-age hand at things he assumed were beyond him. He finds that mastering a skill is a process of methodically breaking down and building up, piece by piece—and that true mastery, in any field, requires mastering other people's minds.