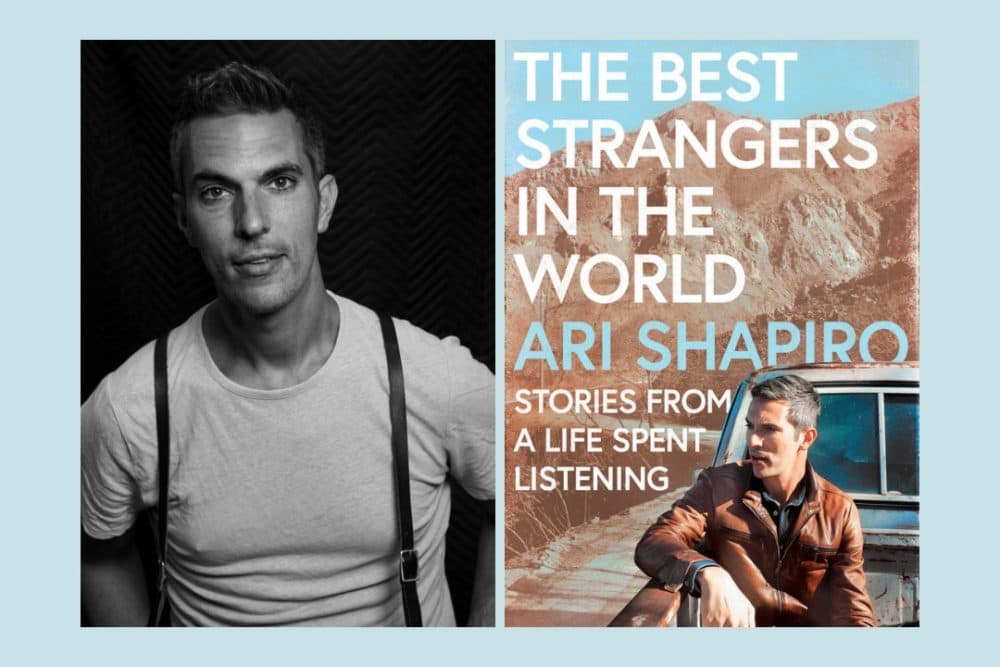 Time & Date
Sunday, March 26, 2023, 4:00 pm
Both in-person and virtual tickets are available for this event. Doors open at 3:00 p.m.
Event Location
WBUR CitySpace 890 Commonwealth Avenue Boston, MA 02215Open in Google Maps
Ticket Price
$10.00-$44.00
Join award-winning NPR journalist Ari Shapiro for an afternoon of conversation about his memoir and tales from his storied broadcast career.
The beloved host of All Things Considered is known for his adventurous spirit and insatiable curiosity, which has served him well whether he's traveling on Air Force One with President Obama, navigating war-torn countries or following community leaders fighting for social justice. His new memoir, "The Best Strangers in the World: Stories from a Life Spent Listening," details all of this and more in captivating essays and is a true love letter to journalism.
WBUR All Things Considered host Lisa Mullins moderates. Each in-person ticket includes admission for one and a signed copy of "The Best Strangers in the World."
CitySpace Tickets
$44.00 (general admission; includes a signed copy of the book)
Virtual Tickets
$10.00 (only one ticket needed per household)
Ways To Save
WBUR Sustainers save $5.00 on in-person and virtual tickets to this event.
WBUR Members save $5.00 on in-person tickets to this event.
To apply the discount to your ticket purchase online, you'll need to enter a promo code. You can get your code by emailing membership@wbur.org.
Registrants may be contacted by CitySpace about this or future events.
About "The Best Strangers in the World"
From the beloved host of NPR's All Things Considered, a stirring memoir-in-essays that is also a lover letter to journalism.In his first book, broadcaster Ari Shapiro takes us around the globe to reveal the stories behind narratives that are sometimes heartwarming, sometimes heartbreaking, but always poignant. He details his time traveling on Air Force One with President Obama, or following the path of Syrian refugees fleeing war, or learning from those fighting for social justice both at home and abroad.
As the self-reinforcing bubbles we live in become more impenetrable, Ari Shapiro keeps seeking ways to help people listen to one another; to find connection and commonality with those who may seem different; to remind us that, before religion, or nationality, or politics, we are all human. "The Best Strangers in the World" is a testament to one journalist's passion for Considering All Things—and sharing what he finds with the rest of us.