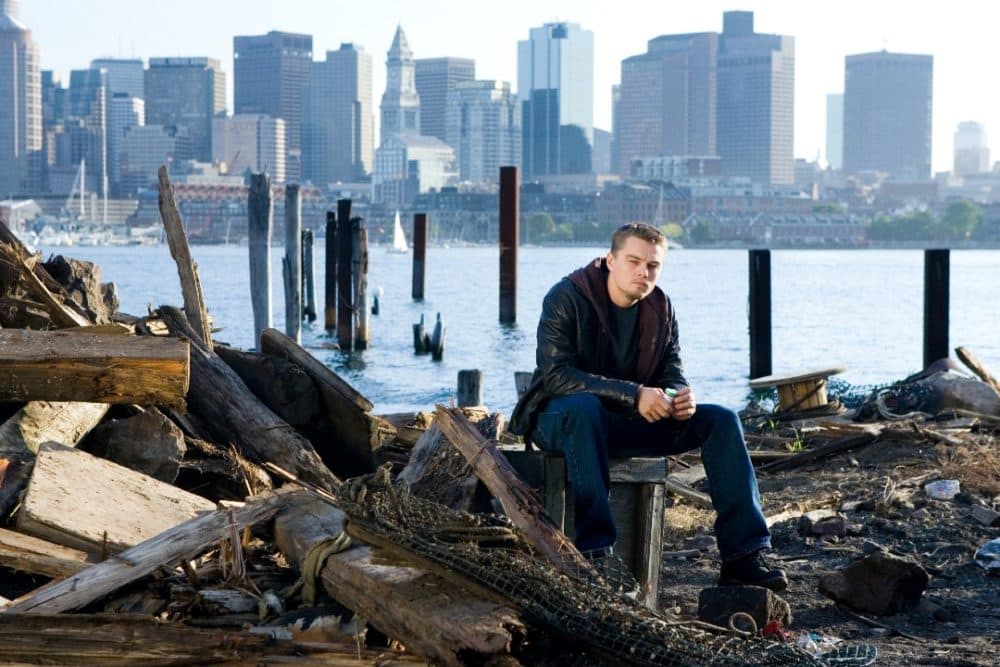 Time & Date
Thursday, January 26, 2023, 7:00 pm
Event Location
Coolidge Corner Theatre290 Harvard StreetBrookline, MA 02446Open in Google Maps
Radio Boston's "Set in Boston" is a monthly segment celebrating, analyzing, and better understanding Boston's depiction in entertainment (especially film). For each installment, Radio Boston speaks with local critics about a specific movie set in Boston, exploring what it can tell us about Boston's cinematic representation, and how that does or does not accurately reflect our actual Greater Boston community.
Join the Radio Boston team for the first live "Set in Boston" event, featuring a screening of Martin Scorsese's 2006 epic crime thriller "The Departed," followed by an expert panel discussion led by host Tiziana Dearing.
"The Departed" is set in South Boston, where the state police force is waging an all-out war to take down the city's top organized crime ring. The key is to end the reign of powerful mob boss Frank Costello (Jack Nicholson) from the inside. A young rookie, Billy Costigan (Leonardo DiCaprio) is assigned to infiltrate Costello's mob. While Billy is working to gain Costello's trust, another young cop, Colin Sullivan (Matt Damon) is among a handful of elite officers whose mission is to bring Costello down. But what his superiors don't know is that Colin is working for Costello, keeping the crime boss one step ahead of the police.
Panelists
Dominga Martin, award-winning film director and producer
Ty Burr, creator of the Substack e-newsletter "Ty Burr's Watch List"
Ally Johnson, film critic for CambridgeDay.com and Editor-in-Chief at InBetweenDrafts.com.
Event hosted by Coolidge Corner Theatre.