Time & Date
Monday, June 5, 2023, 6:30 pm
Both in-person and virtual tickets are available for this event. Doors open at 5:30 p.m.
Event Location
WBUR CitySpace890 Commonwealth Avenue Boston, MA 02215Open in Google Maps
Ticket Price
$5.00-25.00
Curated Cuisine is a monthly series examining all things edible, from the chefs cooking the food to the writers reviewing the recipes. Meet the people shaping the food industry, both local and national and enjoy a post-show bite inspired by the conversation.
Hetty Lui McKinnon views food as a gateway to deeper understanding and connections to her family, friends and community. The Australian born author and chef once shied away from her Chinese ancestry but now, she embraces her heritage through food and cooking. McKinnon, a regular contributor to the New York Times, Bon Appetit and Epicurious, is a long time vegetarian who at an early age prepared and delivered salads via bicycle in her Sydney neighborhood. Her new book, "Tenderheart: A Cookbook About Vegetables and Unbreakable Family Bonds," is at once a tribute to her immigrant father and Chinese family and also a celebration of food.
Join Tamika Francis, founder of Food & Folklore, for a conversation with McKinnon and a demonstration of her technique. Copies of "Tenderheart" will be available to purchase from our bookstore partner Brookline Booksmith. McKinnon will sign after the conversation and in-person attendees will enjoy a bite from the book.
CitySpace Tickets
Premiere: $25.00 (includes reserved seating in the front of the theater)
General: $15.00
Student: $5.00
Virtual Tickets
$5.00 (only one ticket needed per household)
Ways To Save
WBUR Sustainers save $5.00 on in-person and virtual tickets to this event.
WBUR Members save $5.00 on in-person tickets to this event.
To apply the discount to your ticket purchase online, you'll need to enter a promo code. You can get your code by emailing membership@wbur.org.
Registrants may be contacted by CitySpace about this or future events.
About "Tenderheart"
Heritage and food have always been linked for Hetty Lui McKinnon. Growing up as part of a Chinese family in Australia, McKinnon formed a deep appreciation for her bicultural identity, and for her father, who moved to Sydney as a teenager and learned English while selling bananas at a local market. As he brought home crates full of produce after work, McKinnon learned about the beauty and versatility of fruits and vegetables.
"Tenderheart" is the happy outcome of McKinnon's love of vegetables. From Miso Mushroom Ragu with Baked Polenta to Celery and Vermicelli Spring Rolls to Sweet Potato and Black Sesame Marble Bundt, Tenderheart features 22 essential fruits and vegetables that become the basis for over 180 recipes. In this tender tribute to her father and his experience as an immigrant, McKinnon explores how food connects us to our loved ones, even when they are no longer with us—and gives us the tools to make recipes that are healthful, economical, and bursting with flavor.
---
This event is made possible with support from Cambridge School of Culinary Arts.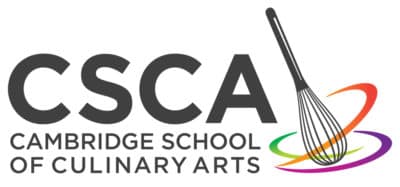 CSCA is an iconic New England landmark, and for nearly 50 years has been highly acclaimed among the nation's premier culinary schools. In addition to professional certificate and diploma programs, CSCA offers cooking & baking classes and series, as well as private events for home cooks of all skill levels.