Time & Date
Saturday, April 15, 2023, 10:00 am
The podcast festival will take place on Saturday, April 15 and Sunday, April 16. The schedule is not the same on each day. In-person tickets are available for each show. A virtual festival pass (which includes access to all 6 shows) is also available.
Event Location
Ticket Price
$10.00-$60.00
CitySpace's two-day podcast festival for kids returns with performances presented by WBUR and friends!
Whether your child wants to hear folk tales from around the world or fairy tales reimagined, go on an animal safari, learn about important people in history, understand the science of cooking or become an expert debater we have it all with live performances from Circle Round, Tumble, Girl Tales, Mystery Recipe, The Past and the Curious and Smash Boom Best. Come meet the actors, musicians, storytellers and producers who will be on stage and who can't wait to meet their fans!
Saturday, April 15
10:00 a.m. Circle Round
Circle Round adapts carefully-selected folktales from around the world into sound- and music-rich radio plays which explore important issues like kindness, persistence and generosity. And each episode ends with an activity that inspires a deeper conversation between children and grown-ups.
---
11:15 a.m.  Tumble
Tumble tell stories about science discoveries, with the help of scientists! Join Lindsay and Marshall as they ask questions, uncover mysteries and share what science is all about.
---
12:30 p.m.  Girl Tales
Girl Tales is a podcast featuring reimagined fairytales. Damsels in distress? Princesses in need of protection? You won't find those. The girls in these stories take control of their own destinies, turning your favorite fairytales into exciting new adventures.
---
Sunday, April 16
10:00 a.m. The Past and The Curious
The Past and The Curious is a history podcast for kids! Host Mick Sullivan loves to share stories of spies, funny foods, George Washington's foibles, early advancements in cartooning and ballooning and much more.
---
11:15 a.m. Mystery Recipe
Mystery Recipe is a children's cooking podcast from America's Test Kitchen Kids that helps young chefs AND their grown-ups uncover the fun, fantastical, and fascinating sides of food.
---
12:30 p.m. Smash Boom Best
Smash Boom Best is a debate show for kids and families that takes two cool things, smashes them together and lets you decide which is best. The debaters use facts and passion to make their case, teaching listeners how to defend their own opinions along the way.
---
Virtual passes
Can't come to the playdate in person? Buy a virtual pass to all six shows in the festival! Only one pass needed per household. Passes on sale soon.
---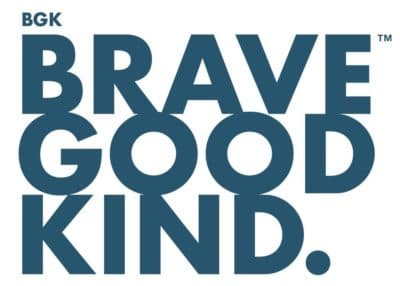 This event is made possible with support from BRAVE GOOD KIND. 
Made with real, wholesome ingredients like antibiotic-free chicken, sea salt and spices, BRAVE GOOD KIND (BGK) tender chicken bites & bars are all-natural, gluten-free, high-protein snacks that give you a lasting boost to accomplish all that you need to do – without spikes, dips or crashes. Slow-roasted in three tasty flavors (Original, Teriyaki, and Hot Honey), they're perfectly packaged for devouring on the go – and unlike a lot of jerkies, they're tender and easy to eat.