A Preview Of 'Edge Of Fame': Your New Favorite Podcast
Play
Story continues below
Subscribe to the podcast
WBUR and The Washington Post are excited to bring you "Edge of Fame", hosted by Geoff Edgers, national arts reporter. Episodes explore the life that happens before, behind and beyond the spotlight.
On this podcast, we'll blend intimate interviews and revealing field recordings to profile actors, musicians and comedians. You'll hear from veteran performers you think you know, like Weird Al Yankovic and David Letterman. And you'll get to know people like Billy Joe Shaver, a legendary country music outlaw, and Ava DuVernay, one of the most fascinating movie directors of our time.
You'll learn who these individuals really are: where they come from, what drives them to create and what keeps them up at night.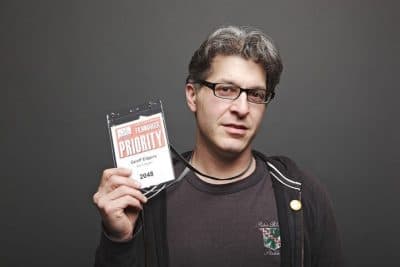 Subscribe now at Apple Podcasts, Stitcher, or wherever you get your podcasts.