Ava DuVernay Can't Stop, Won't Stop
Play
Story continues below
Subscribe to the podcast
In the premiere episode of Edge of Fame, the new podcast from WBUR and The Washington Post, host Geoff Edgers profiles the iconic film director Ava DuVernay. (Click the play button atop this post.)
She never went to film school but DuVernay may be the most important director in Hollywood. At Disney, she's preparing the big-budget adaptation of "A Wrinkle in Time" for theaters. Outside the studio gates, she has a larger mission: reshaping the entire industry. And she's getting some help from her team and a former talk show host named Oprah.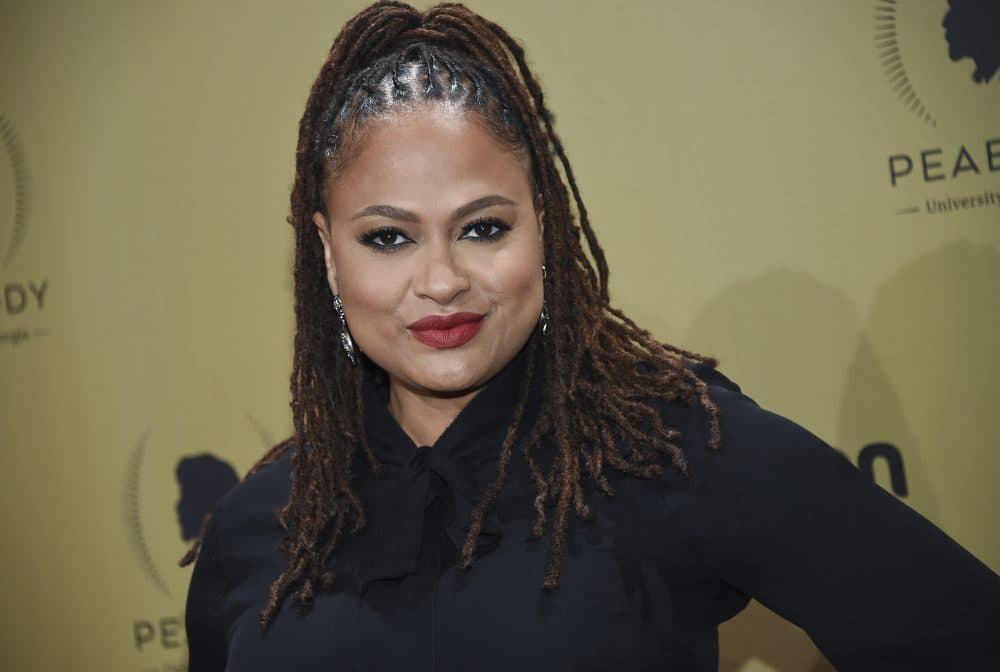 Edgers follows DuVernay as she put the finishing touches on the film and settles into her role as a major leader in Hollywood. In the wake of the Harvey Weinstein scandal and during the #MeToo and #TimesUp era, DuVernay may be what everyone is looking for: the antidote.
Don't forget to subscribe on Apple Podcasts, Stitcher or wherever you get your podcasts.
(Lead photo courtesy of Marvin Joseph/The Washington Post)