Show rundown for 5/15/2003
38:51
Play
This article is more than 17 years old.
Officials Claim Bush Slanders France
French government officials are accusing the Bush administration of planting unfavorable and untrue stories about France in the press.
Portion of Iraq Heist Money Recovered
U.S. officials have recovered some of the money that was stolen from an Iraqi bank by Saddam Hussein's sons, shortly before the U.S. war with Iraq began.
Vinnell Corporation Targeted
We find out more about the American-owned Vinnell Corporation, which was housed in the compound in Riyadh, Saudi Arabia, site of the suicide bombing attacks earlier this week that killed 29 people.
Women in Postwar Iraq
We speak with the woman who heads the American Islamic Congress about the future for women in a post-Saddam Iraq. Will they have rights they actually enjoyed when the Ba'ath party was in power?
High Blood Pressure Standard Adjusted
A new report from federal health authorities indicates that millions of Americans with blood pressure levels previously regarded as safe actually face the risk of heart attacks and other life-threatening ailments if they don't adopt healthier lifestyles.
West Nile Virus Update
The latest on the threat of West Nile virus, where it's likely to spread and what can be done to prevent it.
Mailbag
Listener letters and comments.
Serenity Poem Results
We read some poems submitted by listeners with themes of serenity.
This program aired on May 15, 2003.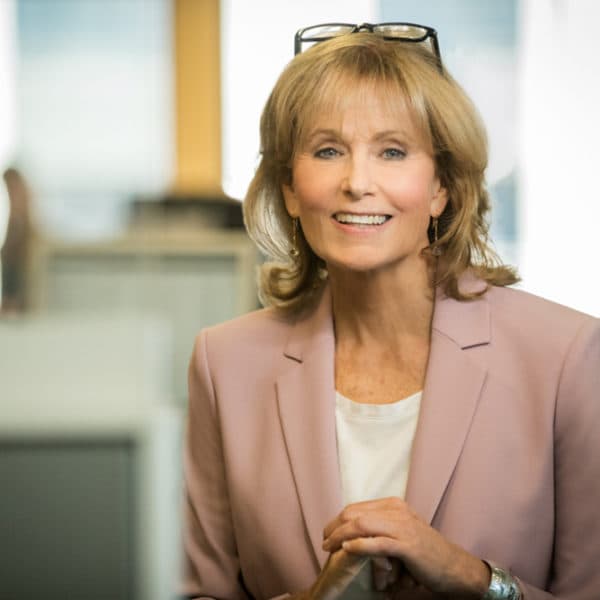 Robin Young Co-Host, Here & Now
Robin Young brings more than 25 years of broadcast experience to her role as host of Here & Now.