At West Point, Football Players Are Soldiers First
09:28
Play
This article is more than 8 years old.
Army was once a football powerhouse. The Black Knights captured three straight national championship in the 1940s, when coach Red Blaik had the Heisman-Trophy-winning running backs Glen Davis and Doc Blanchard as weapons.
Today Army sometimes struggles to compete with other big time college football programs. The team did get a bowl berth after the 2010 season, but that was its first post-season appearance since 1996.
"This is a leadership laboratory, it's a place where you develop character."

Author Joe Drape
The Black Knights have also lost 10 straight games to their bitter rivals at the Naval Academy. The winning team in the Army-Navy game sings its Alma Mater second, so it's been more than a decade since Army got to "sing second."
Still author Joe Drape says, "Army football is about where it should be and probably where most schools should be."
The Black Knights do play some of the top teams in the country and under coach Rich Ellerson they went to a bowl game for the first time in more than a decade and won their first bowl game in 25 years. "He's got them back on the upswing," said Drape, whose new book is "Soldiers First: Duty, Honor, Country, and Football at West Point."
If you've never been to West Point, make the trip. The military academy sits on the bluffs high above the Hudson River in New York. It's beautiful. When I was there last Saturday to talk to Joe Drape, I saw Trophy Point, which overlooks the Hudson River. That's where cannons and other firepower captured by the U.S. Army dating back to the Revolutionary War are placed. I watched the parade of cadets on the Plain, a spectacle that happens before each Army home football game. And I watched the Black Knights play Northern Illinois in the 2012 home opener. The Huskies won 41-40. But winning football games is not really the point at the U.S. Military Academy. "This is a leadership laboratory," Drape told me. "It's a place where you develop character."
Character like you might see in Lieutenant Tyson Quink who played football at West Point in 2009 and then lost both his legs below the knee when he stepped on an IED in Afghanistan. There's a scene in Drape's book where Lt. Quink and his wife Tera, another academy grad come to talk to the Army team. Tera was the first woman manager of the Army football team, a coveted job once held by General Douglas MacArthur. "You know there wasn't a dry eye in there, said Drape. "I guess the happy ending is that they now have a baby girl. He's coaching; she's working here."
Going to war is a fact of life at the U.S. Military Academy, especially in the years since the September 11, 2001 attacks on New York and the Pentagon. First Lieutenant Timothy Steele was the fourth member of the Army class of 2009 to die when he was killed in Afghanistan. More than 80 graduates have died in the wars in Iraq and Afghanistan. "In the Army you're the tip of the spear, you're the boots on the ground," is the way Drape puts it. "These guys get out of here as Second Lieutenants. They get an Ivy league education and they also get an envelope that says you're going to Iraq or Afghanistan. You're going to see the enemy. You're going to look them in the eye."
The football stadium at the U.S. Military Academy is named after First Lieutenant Dennis Michie, Army class of 1892 and captain of the football team. Michie was killed in action in San Juan, Cuba in 1898. Near that stadium there's a large stone set back in the trees. The plaque on that stone contains the names of the soldiers from the Army class of 1943 who were killed in World War II, Korea or Vietnam. I stopped counting.
---
Book Excerpt: 'Soldiers First'
By: Joe Drape
---
"Some young men and women are just meant to be ­here, I'm not talking about the overachieving cadets, either. I'm talking about the ones that get here and everything is just right. They may not have known it before they got here, but something goes off, and they know this is the place for them."
—Major Chad Bagley, October 4, 2011
Larry Dixon was looking for someone to hug. He had just scored the first touchdown of his collegiate career, a two-yard burst straight up the guts of the Tulane defense to tie the score. He crashed into offensive tackle Mike McDermott's chest and then banged helmets with guard Matt Villanti. He threw his arm around Raymond Maples and accepted a handshake from Trent Steelman. Larry was beaming. He had put the Black Knights on the scoreboard for the first time this afternoon. He would go on to average five yards a carry, pick up a big third down in one scoring drive, and catch a twenty-five-yard pass to set up another touchdown.

Larry was one of the stars in Army's 45-6 victory over the Green Wave. He finally felt that he had contributed to his team and that he belonged on the field against Division I opponents.

In the previous three weeks, Larry had felt the game moving way faster than he was. Holes opened in an instant and then closed before he got there. Every time he got hit, it seemed harder than the hit he took the previous time. Larry had expected that there would be a learning curve; that had certainly been the case at the Academy prep school, where the athletes on the junior varsity teams from places like Fairleigh Dickinson and Navy Prep were bigger and faster than any he had faced in high school. Larry had not figured, however, that it was going to be as steep as it proved against Northern Illinois, San Diego State, and Northwestern. He felt as if he were a boy playing against men. Against Tulane, though, all that changed and everything snapped into place like the Legos he had played with as a child.

Larry had demonstrated the power and explosiveness that Coach Ellerson had touted the previous spring when Larry was still in prep school. Larry was a handful on the field, pure and simple, and was among the reasons Army had put in a wishbone formation this season to complement its triple option. Ellerson finally had a stable of big, punishing backs—Jared Hassin, Raymond Maples, Terry Baggett, and Hayden Tippett in addition to Larry—who had the vision to see holes open and the bodies to hurt the defenders who tried to plug them. The triple option relied on the backs cutting through and running away from the defense; the wishbone was about giving the backs a five-yard head start and then blasting into the defense like a missile. There was more potential for violence. There was more potential for hurt, which kept defenses on their heels.
Against Tulane, the wishbone had helped eleven different Army running backs roll to 353 rushing yards and a six-touchdown outburst. It had pulled the Black Knights' record to a respectable 2-3 and had taken their postseason hopes for another bowl game off life support. Even better, it had made for a more festive postgame tailgate. It eliminated the "what went wrong" questions and armchair analysis that accompanied the hot dogs and brats and potato salad after losses. The postgame tailgate was as good as it got in terms of a social outing for cadets, especially the Plebes like Larry. They rarely got off-post, so wandering around the plateaus of parking lots and the grass oasis near the Lusk Reservoir was something all cadets enjoyed. The parents of various teammates were anchored in "A" Lot, right above Michie Stadium, and for hours after the game groups of players shuttled among the various buffets.
Larry smiled as he accepted their congratulations and piled his plate higher with food.
The parents of the Cows and Firsties often were able to take their sons out to dinner, usually just outside the Academy's gates along Main Street in Highland Falls. There were a half dozen or so taverns and saloons like Schade's and the Park, where sandwiches, steaks, and heaping plates of pasta brought in the postgame crowd. Farther down the road at Hacienda, the crowd was younger and included Firsties out to blow off some steam with cheap margaritas. Then there was the Thayer Hotel, which was West Point's on-post Ritz-Carlton in the sense that it was where alumni and overnighters congregated for fine dining at MacArthur's Restaurant or cocktails at the adjacent General Patton's Tavern. There was even the semi-hip Zulu Time Lounge on the rooftop overlooking the Hudson.
The rules for cadet drinking were straightforward enough—you could indulge if you were twenty-one years old, as long as you were not in uniform and did not do so in excess. The Black Knights were mostly a dry bunch during the fall semester, with little time and less inclination to ply their broken-down bodies with beer or stay out late at night. Come spring, however, with New York City a short train ride away and the beaches of the Bahamas and Cancún beckoning, it was another story, especially for the older guys like Erz, whose mentors at West Point had taught him that the weekend passes and leave for Christmas, spring, and summer were precious. It turned cadets into exotic travelers who thought nothing of hopping a cheap flight to Iceland or Europe or the Caribbean if there was a bargain ticket available.
In the locker room, Larry listened to his older teammates as they talked of excursions to Montreal and Aspen and Paris and London. He smiled and laughed but didn't contribute to the conversation. He followed the chain of command up at Kimsey as well, partly because he felt that he had no standing as a Plebe and backup, and partly because it was just easier. The football team was a brotherhood within a brotherhood, and democracy reigned in the football center far more than it did any place else on campus. Still, Larry figured if he didn't say much, then he wouldn't say the wrong thing, and if he watched and listened he would get a little better each day.
For Larry, practice was an escape, a perfect one from the total immersion that West Point demanded. For a couple of hours at least, his noisy brain got quiet, and anxiety about problem sets and rules and regulations evaporated. He hid behind his helmet, bit into his mouth guard, and gave his head over to his gut. He was naturally on high alert on the football field, his instinct launching him into action, leading him into holes, pulling his shoulder low into a tackler. Larry didn't have to puzzle and think on the field as he did the rest of the day. Being a Division I fullback was a picnic compared to being a West Point Plebe.
The Black Knights were in high spirits after the victory over Tulane. They had played well, washing the doubt that had lingered after being destroyed by Ball State. Larry knew he had been a major part of that victory. The Black Knights needed four more wins to be eligible for a bowl game, and the vibe in the locker room was that this goal was attainable. They could move closer to it on Saturday, October 8, against Miami in Oxford, Ohio. Larry was confident he could help his team do that as well.
All Larry wanted to do in the meantime was lose himself in practice and count the days to Thanksgiving when he could go home and see his mom and his older sisters, Karisha and Shakira. They had come to West Point a month earlier for the San Diego State game, and it had been one of the proudest moments in both mother's and son's lives.
Discipline and determination had helped Laura Ashley to the second-highest level of chief petty officer in the Navy, and she had imparted those virtues to her children. Shakira had graduated from the Art Institute of Seattle and, with her husband, Matt Jarin, was raising their eight-month-old son, Liam. Karisha was married to Staff Sergeant James Stanley and they, too, were living in the Seattle area with their children, Kiyanna, twelve years old, and six-year-old Marcus. Sergeant Stanley was in a recruiting office after serving his third combat tour, his second in Afghanistan.
Larry's mom had demanded accountability from all of her children when Larry was a kid. She knew exactly where he was, who he was with, and when he was going to be home. There was no roaming the streets or hanging out. She knew Larry's friends and their parents. She did not allow idle time in her home. Larry's outlet was sports. For his sisters, it was part-time jobs and art classes. Larry was in junior high school when his parents divorced, for which he blamed his mother and rebelled against her authority. He took out his anger with hostile exchanges, flagrant disobedience, and "a lot of weekends that I spent at home in my room as punishment," Larry recalled.
But none of that had mattered when his mom came to West Point. She and Larry walked the campus, breathed in its history, and, when Larry took the field against San Diego State, shared a warm heart and a few tears.
"It was really emotional," said Larry. "She got to see how all my dreams had come true. And she gave me those dreams and believed in me and gave me what I needed to climb that mountain."
Now, a month later, Larry was homesick and wanted to hug his mom. He needed some relief from the grind. He may have been one of the stars of the Tulane game, but among his fellow cadets in D Company he was just another lowly Plebe learning how to be a follower. He stayed close to the walls of the building as he walked with his hands cupped at his side and greeted everyone who crossed his path by name. Those were the rules, and only in the classrooms during the school day did they not apply.
"Go Ducks," he called out as three Cows from his company passed. It was the day's mandatory greeting for all members of D Company.
On the Wednesday morning following the Tulane game, he had been up since 6:00 a.m., and a half hour later he had his back pressed against the second-floor wall of Grant Barracks. The Plebes were there to call out "minutes" in intervals until the 6:50 a.m. breakfast formation.
"Ten minutes until formation," he called at 6:40 a.m, standing at full attention. His voice ricocheted along the tiles and granite in the darkness. Then, Larry and his classmates returned to parade-rest position for another five minutes.
On Wednesdays, a hair inspection was part of the regular formation and often added another ten minutes to the process. It was merely cool this morning, but Larry was bracing for the dark winter days he had heard about, when the snow and the rain and the wind whipping through the valley could turn watery rivulets on your hat into icicles. Larry kept his hair as short as a putting green. His shoes and belt were shined to a gloss high enough to twinkle in the right light. There were other cadets, however, who tried to push the hair standards to the limits—three inches on top and one inch on the side, no strands touching your ears, and tapered on the neck. It was hard to pull off, though, and often resulted in demerits for the vain Plebes, which then were rolled into "hours" and could chew up your weekends with either marching or sergeant's hours, extra duties such as cleaning the bathrooms and common areas.
The inspection was concluded and the march to Washington Hall was on. The assault of more than four thousand cadets on the Cadet Mess is in itself a demonstration of poise, precision, and poetry. They marched in, in waves, and waited behind the chairs at tables for ten until the daily announcements from the poop deck above were completed and they were told to be seated. The Mess Hall's baroque stained glass illuminated battle scenes from American history and bathed the cavernous room in timeless sepia. The mural in the southwest wing soaks up 2,450 square feet and depicts the history of the weapons of warfare used in the twenty most decisive battles in history. But none of the cadets noticed. They had twenty-five minutes to make the food on the table disappear and get to their first class of the day at 7:30 sharp.
Larry was the day's cold beverage corporal.
"Sir, the beverage for this meal is orange juice," he said to his tablemates, members of the football team and mostly upperclassmen. "Would anyone care for a glass of ice, sir?"
Once the drinks were prepared and the coffee, fruit, and yogurt fetched, Larry addressed the table commandant once more.
"Sir, the new cadets at this table have performed their duties and are now prepared to eat," he said.
Then the knowledge questions came fast and furiously at the new cadets who were seated at tables throughout the Cadet Mess.
"How many gallons in Lusk Reservoir?"
"Seventy-eight million gallons when the water is flowing over the spillway, sir."
"What is the significance of Foundation Eagle and where is it located?"
"It is the eagle in front of Washington Hall. Tradition states that if one looks at it during the academic year he or she will not be found deficient in academics."
The purpose of the incessant trivia, the cupped hands, and the rote greetings and formalities was to break Plebes down. Before Larry or any of his classmates could lead, they first must learn to follow. This seemingly useless information may, indeed, be the minutiae of leadership, but by accumulating it and flawlessly reciting it, Larry and his classmates were taking the first steps on the road to a daily self-assessment: "Am I doing enough to prepare myself?"
By the time cadets left West Point as second lieutenants, the hope and design was that they would become so obsessed with that question that he or she had the will and the tools to succeed in any life-or-death scenarios.
Major Bagley had as good a thermometer as anyone when it came to reading a cadet's temperature and understanding where on the journey from new cadet to second lieutenant he or she might be. He had taken the same path himself and then guided thousands of others as a TAC. For the past six years in football operations, Major Bags had had a front-row seat to cadet development, which is even more complicated for the young men who had signed on to play football at West Point. He had watched the lights go on—ever so dimly—for some as late as December of their Firstie year, when they learned on Branch Night whether they were headed to a military career in the Infantry or Aviation or Armor. In Larry, however, he saw that rare cadet who knew where he was, what he was doing here, and why—even in the early days of Beast Barracks.
"Some young men and women are just meant to be here," said Major Bagley. "I'm not talking about the overachieving cadets, either. I'm talking about the ones that get here and everything is just right. They may not have known it before they got here, but something goes off, and they know this is the place for them."
Larry was one of them. He took to the rules and idiosyncrasies of the military as if he had been a soldier in a past life. He absorbed everything from Plebe knowledge to grenade manuals. He walked and spoke with gravity. He pulled for his fellow Plebes to succeed and was generous with his time whether it was helping them study or getting down and doing sit-ups and push-ups with those struggling to pass the physical test. Larry truly believed that stacking Ws mattered—on the football field, on the battlefield, and in life. He was a natural perhaps because he grew up as the son of a chief petty officer who taught him to find the joy in being accountable.
Larry did not exactly relish the Saturday Morning Inspections, or SAMIs, that were conducted twice a semester. But he appreciated the preparation they required—the ten hours of cleaning and the focus needed to master detail. West Point left no room for interpretation on what barracks rooms ought to look like and what was expected from the cadets. The SAMI guidelines ran seventeen pages with photos and were exacting in their expectations.
Larry's bookshelf matched the photos perfectly, usually all the time. His books were displayed vertically, pushed to the rear of the bookshelf, arranged in height descending order from left to right, just as required. There was precision in his wardrobe, too: his white hat, gray hat, and parade hat were lined up from left to right as mandated. His six uniforms hung on wood hangers and were evenly spaced and canted to the right. Larry was competitive, of course, but he was as fired up for his roommate, Casey Childress, who had recently been named "Soldier of the Quarter" for the whole brigade.
"He was the number one Plebe in military standards—that's pretty cool, huh?" Larry said, his eyes alight.
In fact, it was hard to reconcile Larry's childlike exuberance with the serious adult life he was leading. His brother-in-law Matt Karin had turned him on to comic books, and together they had built a collection into the thousands, with Larry favoring the Batman and Outsiders series. He had quickly figured out the tricks cadets had passed down to one another to make Plebe life easier and recounted them with glee. His bed was bungeed together to keep its linens and appearance inspection ready, if not truly hospital corners standard. It meant that he slept on top of the bed with his "green girl," the thermal blanket that was probably the most valued and beloved piece of "equipment" in all of West Point.
"The goal is to have to make your bed like twelve times, in your whole career," he said, delighted that he might be getting one over on military life.
Larry was an eager participant in his duties, cleaning up the bathroom and picking up trash in the hallways. He had not received a single demerit or earned any "hours" or time marching for bad behavior or failure to perform duties. He was a rock star at the "Knowledge Parties" that broke out as well, usually as he delivered the laundry to members of his company as part of his Plebe duties.
All in all, it was pretty tame stuff that passed for hazing these days at the United States Military Academy. Over the years, there had been all kinds of acts of cruelty and physical punishment done to Plebes in the name of building character and toughness. The issue was first addressed by West Point's administration in the years after the Civil War, but despite the attention of one superintendent after another, the incidents of physical intimidation and humiliation continued. General Douglas MacArthur not only testified before Congress, he later wrote in his memoirs that hazing was a staple of West Point culture and practiced "with methods that were violent and uncontrolled." Until 1998, the notion remained that Plebes were at West Point to be tortured and that it was the upperclassmen's duty to see the torture carried out.
In fact, it was sport—the ultimate score was forcing Plebes to quit. They were good at it, too. The attrition rate for West Point Plebes approached 40 percent in the 1990s. West Point in those days was a frightening place where Plebes could be tormented with "shower detail," when they would wear ponchos while being harassed and made to answer knowledge questions until they dripped sweat and became weak enough to pass out. Plebes could be dangled by their armpits on the closet doors, otherwise known as "hanging out." They also lived in fear of being "sharked," a practice in which three upperclass cadets surrounded a Plebe, one in front and one on either side, then intimidated the Plebe by screaming insults and demanding knowledge at a rapid clip. The only safe place on-post for a new Plebe was in his own room.
It was Brigadier General John Abizaid who finally put teeth in the no-hazing policy when he became commandant of cadets in 1997. The following year, he eliminated the yelling and physical punishments and threatened to separate cadets who were caught violating the prohibition on hazing. In the years since, the attrition rate for Plebes has been reduced to 20 percent.
Do not tell Larry Dixon, however, that this is a kinder, gentler era. One evening, like most, he left the Kimsey Athletic Center at 6:30 for his barracks, where he barely had time to pick up his backpack. Then it was off to the library for three hours, until 9:45, when he had to return for trash duty. He would be up until 1:00 a.m. studying for math and chemistry tests and then back on the wall for minutes by 6:30 a.m.
"The worst thing about being a Plebe is not having your voice heard," he said. "Nobody wants to hear you. They only want to see you when they want to see you. You are on other people's schedules. The hardest thing about it is being told what to do, how to do it, and when to do it every single day."
Excerpted from, "Soldiers First: Duty, Honor, Country, and Football at West Point," by Joe Drape. Copyright © 2012 by Joe Drape.
Guest:
Joe Drape, author and journalist
This segment aired on September 21, 2012.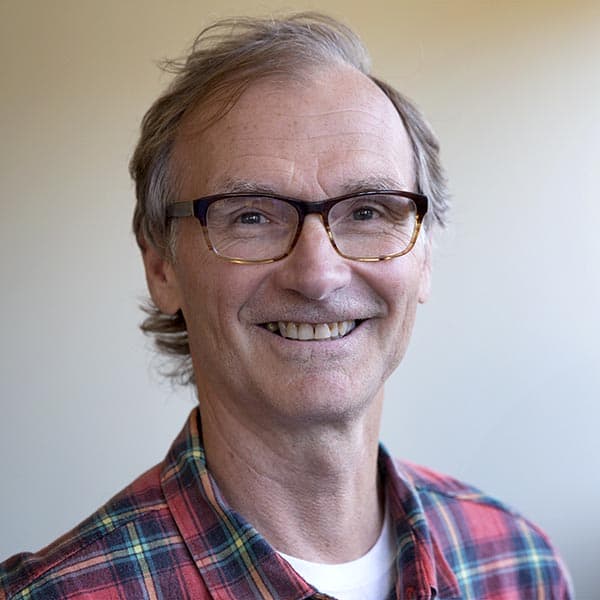 Alex Ashlock Producer, Here & Now
Alex Ashlock has been a producer for Here & Now since 2005. He started his WBUR career as senior producer of Morning Edition in 1998.