Essay: School Shootings In America
This article is more than 8 years old.
We are all trying to make some kind of sense out of what happened in Newtown, Conn. But it's futile. It will never make any sense, why a young man would kill 20 little children. Friday Dec. 14, 2012, will change the lives of those connected to the dead forever and will live forever in the memories of the rest of us.
What happened in Connecticut Friday followed a shooting in a mall in Oregon last Tuesday, when a young masked man killed two shoppers and himself. And just five months ago another young man opened fire during a screening of the latest Batman movie in Aurora, Colo., killing 12 people.
Here's a piece published by Mother Jones that looks in detail at mass shootings in America:
If you limit mass shootings to just school shootings, the Associated Press list counts 13 of them since 1997. That includes Columbine in 1999 when two high school students killed 12 people before taking their own lives. But there are so many others that we don't remember, that don't resonate in the way the words "Columbine" and now "Newtown" do. Here are some of them:
Oct. 2, 2006: Charles Carl Roberts IV, 32, shot to death five girls at West Nickel Mines Amish School in Pennsylvania, then killed himself.
Mar. 21, 2005: Jeffrey Weise, 16, shot and killed five schoolmates, a teacher and an unarmed guard at a high school on the Red Lake Indian Reservation in Minnesota before taking his own life. Weise had earlier killed his grandfather and his grandfather's companion.
Oct. 28, 2002: Robert Flores Jr., 41, who was flunking out of the University of Arizona nursing school, shot and killed three of his professors before killing himself.
Mar. 5, 2001: Charles "Andy" Williams, 15, killed two fellow students and wounded 13 others at Santana High School in Santee, Calif.
May 21, 1998: Two teenagers were killed and more than 20 people hurt when Kip Kinkel, 17, opened fire at a high school in Springfield, Ore., after killing his parents.
Mar. 24, 1998: Andrew Golden, 11, and Mitchell Johnson, 13, killed four girls and a teacher at a Jonesboro, Ark., middle school. Ten others were wounded in the shooting.
Dec. 1, 1997: Three students were killed and five wounded at a high school in West Paducah, Ky. Michael Carneal, then 14, later pleaded guilty but mentally ill to murder and is serving life in prison.
Oct. 1, 1997: Luke Woodham, 16, of Pearl, Miss., fatally shot two students and wounded seven others after stabbing his mother to death. He was sentenced the following year to three life sentences.
I'm 57. When I was in grade school, high school or even college, I don't remember ever thinking about someone coming into my school and killing me or my classmates. I don't remember any teacher or administrator ever mentioning the subject. There was nothing like there is today, when school kids know what "lockdown" means.
I heard a high school student from Newtown on the radio talking about this. When the lockdown order came for all Newtown schools Friday he told WBUR's Nancy Cohen everyone knew the drill. They closed the door and hid in the corner next to the door, so even if a gunman were to break into their classroom they could defend themselves.
Those little kids in the Sandy Hook Elementary School never even had that chance.
This program aired on December 17, 2012. The audio for this program is not available.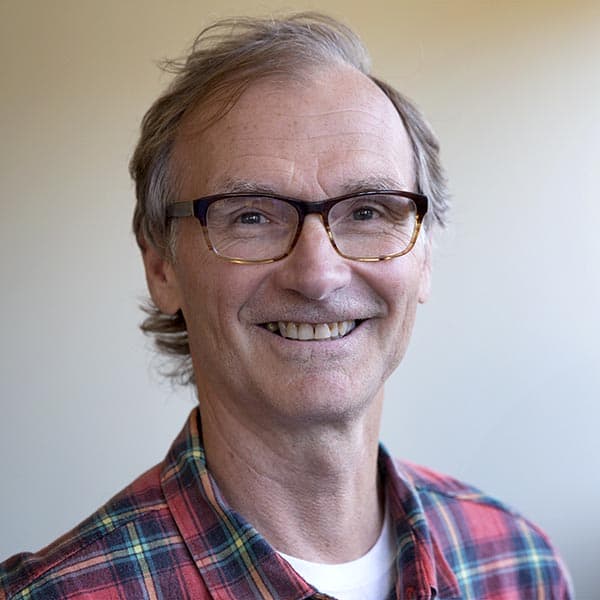 Alex Ashlock Producer, Here & Now
Alex Ashlock has been a producer for Here & Now since 2005. He started his WBUR career as senior producer of Morning Edition in 1998.