Marathon Memories From A Runner-Reporter
04:58
Play
This article is more than 7 years old.
April is really the big month for major marathons. Rotterdam is first, on Sunday, April 14, the day before the 117th running of the Boston Marathon.
The following Sunday, April 21, is the London Marathon. There are so many great African runners these days that the fields for all three of these races are stacked with talent.
Rotterdam Marathon
There are five men in the Rotterdam field who have run under 2:06:00 for the 26.2 mile race, led by Ethiopians Berhanu Shiferaw and Gete Feleske, who have run 2:04:48 and 2:50, respectively.
The race director in Rotterdam, Mario Kadiks, says his goal is to see the course record (Duncan Kibet of Kenya's 2:04:27 is 2009) threatened, but he's not ruling out a time around 2:03.
Right now the world record in the marathon is the 2:03:38 Patrick Makau of Kenya ran in Berlin in 2011.
I still can't believe I saw another Kenyan, Geoffrey Mutai, run faster than that in Boston in 2011.
His 2:03:02 is the fastest marathon ever run but it's not considered the world record. That's because the Boston course doesn't meet international criteria for records. It's point to point and also net downhill.
But as the former world champion Rob De Castella told me after that race, there are no such thing as world records in marathons.
"The marathon is unpredictable. It's variable. It has a certain mystique and romance about it that you can't put in a box and you can't write criteria for and you can't define, and that's the beauty of it," said De Castella.
Boston Marathon
It's hard to say whether we will see another time like that this year, because the weather is always such a huge factor in Boston.
"The only year I missed covering the race was the year I tried to run the darn thing ..."

Alex Ashlock
Two years ago the runners had the wind at their back and that propelled them to downtown Boston in times that included the fastest ever run by an American, Ryan Hall's 2:04:58.
Hall isn't running Boston this year because he's injured. He also pulled out of last fall's Chicago Marathon and had to drop out of the Olympic Marathon in London.
Hall is a fan favorite here in Boston so he will be missed, but the men's defending champion, Wesley Korir of Kenya, is back for another shot at victory.
Korir survived the 85-degree temperatures to win last year's race in a relatively pedestrian 2:12:40.
Kenyan Levy Matebo who finished second last year returns, as does two-time New York City winner Gebre Gebremariam of Ethiopia, who finished third in Boston in 2011 (2:04:53.)
The race field took another recent hit when U.S. runner Meb Keflezighi dropped out because of a calf injury.
Olympian Abdi Abdiraham is scheduled to run, but he's also been hit by injuries. Like Ryan Hall, he had to drop out of the Olympic Marathon last summer.
London Marathon
In London, race officials have boasted they've assembled the best-ever field of elite men for a marathon. That field includes the world record holder Makau and 10 other men who have run faster than 2:06.
Uganda's Stephen Kiprotich, who was the surprise winner of the 2012 Olympic Marathon in London (a different course) is expected to challenge for the title, along with the two other medal winners from the Olympic race, Kenyans Abel Kirui and Wilson Kipsang.
It would probably also be a mistake to forget Geoffrey Mutai, the man who ran that blazing time in Boston two Aprils ago. He's running London for the first time after not even making the Kenyan Olympic team last year.
So there you have it.
I can't wait to see what happens, especially here on my home turf when I'll be covering the Boston Marathon for the 14th time out of the last 15 years.
The only year I missed covering the race was the year I tried to run the darn thing and couldn't finish it. Should have stayed in the press box where I belong.
---
Olympic Marathon, Munich 1972
Men's Marathon, Olympic Games, Montreal 1976
Boston Marathon 1982
Alex Ashlock is a producer for Here & Now and director of the show.
This segment aired on April 8, 2013.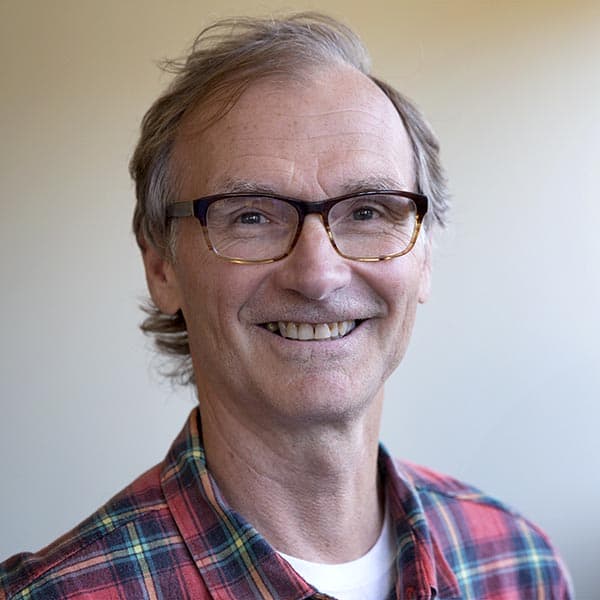 Alex Ashlock Producer, Here & Now
Alex Ashlock has been a producer for Here & Now since 2005. He started his WBUR career as senior producer of Morning Edition in 1998.