Marathon Organizers Try To Come To Terms With Bombings
09:27
Play
This article is more than 7 years old.
It has been more than two weeks since the Boston Marathon Bombings, but thousands of people continue to stream by the memorial to the victims in downtown Boston.
One of the visitors yesterday was Tom O'Connor from Doylestown, Penn. He was in Boston for work but took a break to walk through the memorial in Copley Square Park.
"I was actually in New Jersey when 9/11 happened, so I figured since I was in the area, I'd come and pay a little respect to what happened here and see it for what it is. Getting chills on the back of my neck, like September, 2001. It's amazing how it brings people together when something like this happens," O'Connor said.
"We will come back stronger than ever. And we need everyone's patience with us, because it's not an easy task."

Dave McGillivray, Boston Marathon race director
Organizers Try To Make Sense Of Tragedy
It's a short walk from the bombing memorial to the offices of the Boston Athletic Association, which has been staging the Boston Marathon for 117 years.
I stopped by yesterday to talk to the BAA's Executive Director Tom Grilk and marathon race director Dave McGillivray. Combined, their connection to the Boston Marathon as runners or officials totals nearly 80 years.
A few hours after the bombings, I had seen them at one of the media briefings and they, like all of us, were shocked and shaken.
"We continue to be most moved by the tragedy of what took place that day," Grilk said yesterday. "So number one is sympathy for all the people who were physically injured, the emotional injury that has spread out since then. We like everyone are trying to make sense out that horrid, horrible set of events."
Searching For Closure
Every year, when his race directing duties are done, Dave McGillivray hitches a ride out to the Boston Marathon starting line in rural Hopkinton, Mass. and runs the race himself.
He planned to do that on April 15, but word of what happened on Boylston Street brought him back to downtown Boston.
Last Friday, though, he and a friend felt the time was right. So they went back to the starting line and ran the 26.2-mile course with little fanfare, with just their sons as a support crew.
"For me, it was just putting a little closure to my day too, like everyone else wants," McGillivray said.
Runners Who Couldn't Finish
More than 5,700 runners didn't get to finish the 117th Boston Marathon last month because the race was stopped soon after the bombs exploded.
The BAA is still trying to figure out how that situation should he handled, whether, for instance, those runners should be allowed to come back for next year's race.
"We're listening, we're evaluating and we'll do the best we can to make a good decision," said Tom Grilk.
A Look To The Future
Before I left the BAA office yesterday, I asked Dave McGillivray, who is so respected in the running community, if he had a message for that community about going forward after the bombings.
Here's what he said: "I don't think it's any different than what it seems the rest of the world is saying and that is, no act of terror is going to derail our enthusiasm, nor going to take away our running freedom. So we will come back stronger than ever. And we need everyone's patience with us, because it's not an easy task. But we have everyone's best interests in mind."
---
Hear the full-length version of Alex's interview:
Alex Ashlock is a producer and director for Here & Now and has covered the Boston Marathon for WBUR for 15 years.
This segment aired on May 2, 2013.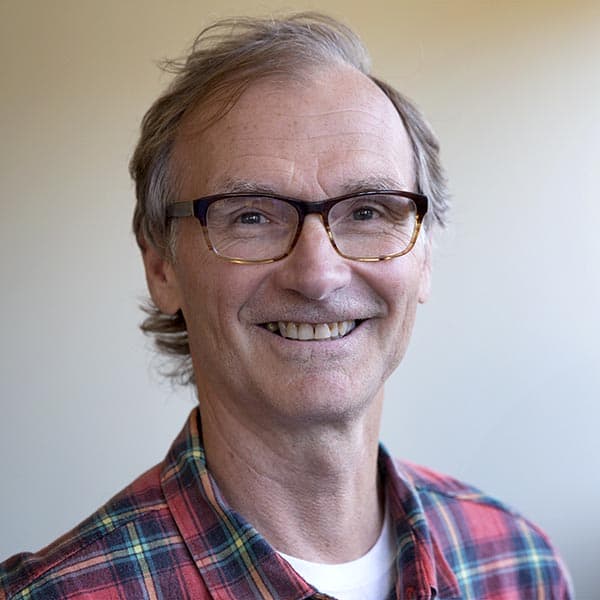 Alex Ashlock Producer, Here & Now
Alex Ashlock has been a producer for Here & Now since 2005. He started his WBUR career as senior producer of Morning Edition in 1998.