A Final Goodbye To Musician Rob Morsberger
10:32
Play
This article is more than 7 years old.
It was late March the last time we spoke to musician Rob Morsberger.
When we got him on the line, Rob asked Robin how she'd been. Telling, because Rob had terminal brain cancer and it was in its final stages.
He went on to tell us he thought he didn't have long to live, weeks maybe. He was right. Rob died on Sunday.
"I feel really fortunate that I had time to get most of the things right that mattered to me."

Rob Morsberger
Rob was diagnosed with brain cancer in 2011. When he got that news, he promised to be as creative as possible with the time he had left. How he kept that promise.
He released three albums of new music along with a double CD called "Early Work," songs he wrote in the 1980s and '90s that he recently recorded with artists such as Loudon Wainwright III, Suzzy Roche and Marshall Crenshaw.
Then not long before he died, he put out his last record. It's called "A Gesture And A Word."
When Rob was on Here & Now for what turned out to be the last time, he displayed the sort of grace that marks his music.
About his life and his illness he said: "It's all good in my book. It's part of my journey and other people have similar journeys. I view it as a journey and I view it as one that I'm very grateful for, for the most part, in fact in every way. And I feel really fortunate that I had time to get most of the things right that mattered to me, my personal story and my musical story. As far as I'm concerned, everything worked out great."
Rob dedicated his final record to "my three heroes, Ben, Jesse and Elan," his sons. He's also survived by his sister Wendy, his father Philip and other family members.
Rob Morsberger died on June 2, 2013. He was 53.
He taught us all a lesson with the courage he displayed as he left the stage.
Rob Morsberger performs "The Distinguished Thing"
Guest:
This segment aired on June 4, 2013.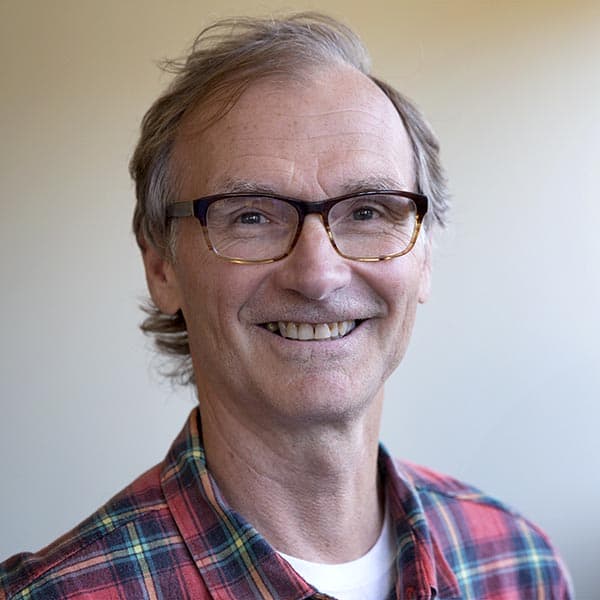 Alex Ashlock Producer, Here & Now
Alex Ashlock has been a producer for Here & Now since 2005. He started his WBUR career as senior producer of Morning Edition in 1998.