Robin Young's Thoughts On Last Day Hosting Solo
02:26
Play
This article is more than 7 years old.
"Here & Now is a production of WBUR Boston in association with the BBC World Service and PRI."
As long time listeners know, that signals we've come to the end of the hour. But today, it also means the beginning of something new and very exciting.
As you may have heard, starting in a week Here & Now will expand to two hours and begin a partnership with NPR. I know, some of you are saying, "I thought you were NPR!"
Well, Here & Now does air on public radio member stations across the country, but we've been distributed independently by Public Radio International (PRI), for which we are eternally grateful.
We're also grateful for the incredible stable of reporters who take our calls around the world and report the news. And they'll continue to be a part of Here & Now. But now, because of this partnership, we get to add the voices and deep resources of NPR.
We'll still cover the news that breaks after Morning Edition and before All Things Considered.
I often compare what we do to a canoe trip. In the morning you're putting in, in the afternoon, hauling out. In the middle, with us, you might be portaging — carrying that thing through dense forest, or navigating white water. We will still do that!
We'll still be the Here & Now you've known. We'll still visit the snow geese in Vermont on Thanksgiving with my Uncle Lach. We'll occasionally color outside the lines!
We know change is hard. We salute Neal Conan and the staff of — and callers to — Talk of the Nation, who for decades have been the definition of civil discourse.
As NPR moves to news coverage during the day, we hope to live up to their example of excellence.
We needed a terrific partner to do this for two hours, and we found him in Jeremy Hobson. While the expanded Here & Now officially starts July 1, Jeremy starts tomorrow.
So it occurred to me, this will be the last time I'll host this program alone. I want to express my gratitude to those who've supported it. Of course Boston for 15 years, and then when we went national right after 9/11, Philadelphia, the first to carry us, thank you.
New Hampshire, Ann Arbor, Phoenix, San Diego. Thank you all. Your faith got us here, and it inspires us to take on this new challenge.
So here we go! I'll close the way we do every Monday, but I've never meant it more: I'm Robin Young. Please, joins us again to see what this week brings, Here & Now.
This segment aired on June 24, 2013.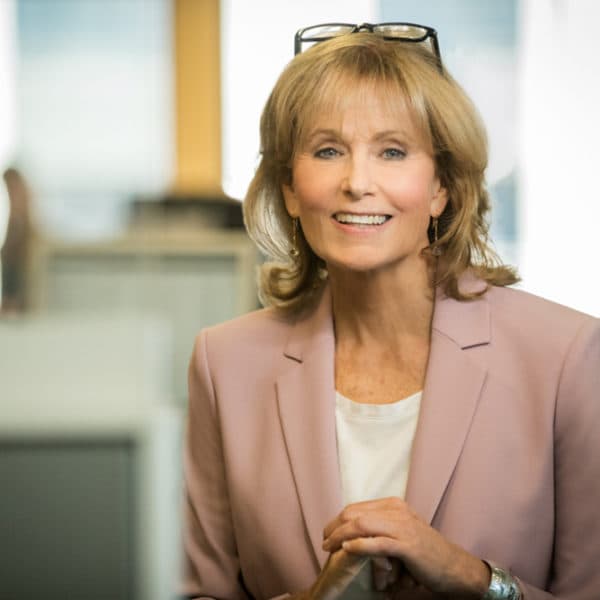 Robin Young Co-Host, Here & Now
Robin Young brings more than 25 years of broadcast experience to her role as host of Here & Now.