FEMA Recommends Paramedics Enter Active Situations
Play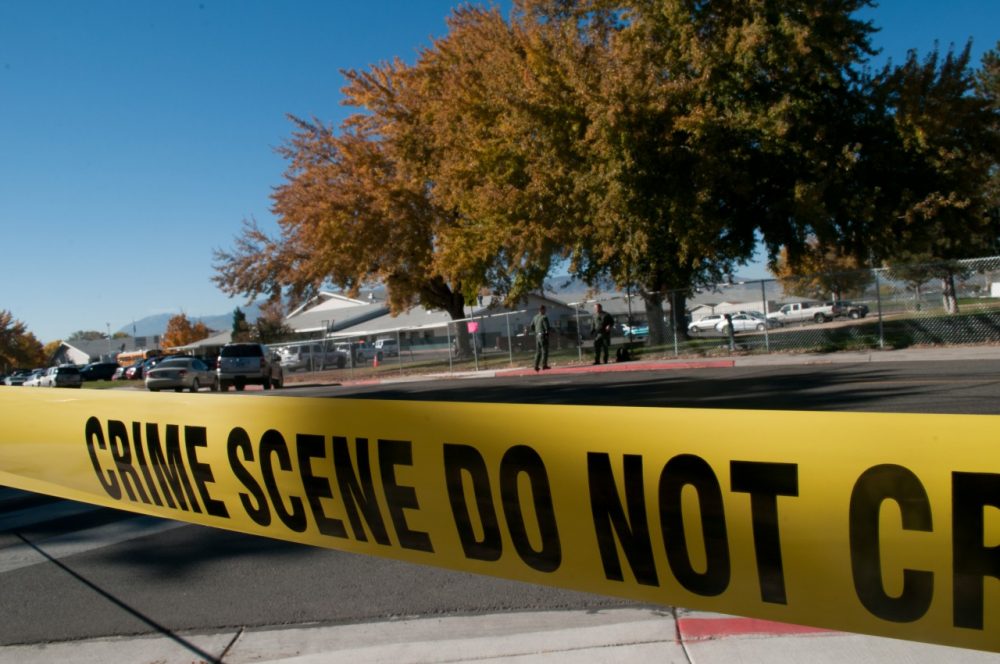 This article is more than 9 years old.
FEMA recently released new guidelines for medics in "warm zones": situations like a mass shooting in which the shooter hasn't yet been subdued.
FEMA's advice to medics? Go in.
The long-held thinking has been to keep emergency personnel in the ambulance until the coast is clear.
But after the Columbine High School shooting in 1999 — when both police and medics waited for SWAT teams to clear the area — law enforcement officials decided police should act immediately to restrain the shooter.
And now, FEMA advises send the medics in as well, with helmets and flak jackets if possible.
But the Emergency Medical Services in Reno, Nevada, have been sending their medics into warm zones even before FEMA's new guidelines.
Kevin Romero, the EMS director for Regional Emergency Medical Services Authority in Reno, told Here & Now's Robin Young that his department was motivated by Columbine to be more active.
However, Romero says not all EMS personnel are trained — nor should they be required to be — for these types of incidents.
At the Sparks Middle School shooting, Romero said one of his responders was a tactical paramedic who was trained to enter such a situation, but another wasn't. The paramedic who wasn't trained for such a situation stayed behind and created a staging area.
"All EMS providers acknowledge that it doesn't matter if you're responding to a laceration or a domestic disturbance, all incidents are dangerous," Romero said. "We need the properly trained paramedic – whether that's a paramedic that's trained in the active shooter, whether that's a paramedic who works with a bomb squad."
When asked whether EMS who respond to such situations should carry firearms, Romero said he does not want EMS responders to also take up law enforcement roles.
"We want our EMS providers to concentrate on EMS," Romero said. "We don't want them to be put in the position where they become law enforcement."
Guest
Kevin Romero, the EMS director for Regional Emergency Medical Services Authority in Reno, Nevada.
This segment aired on January 3, 2014.