Water Ban Lifted In Part Of W. Va. Spill Area
11:50
Play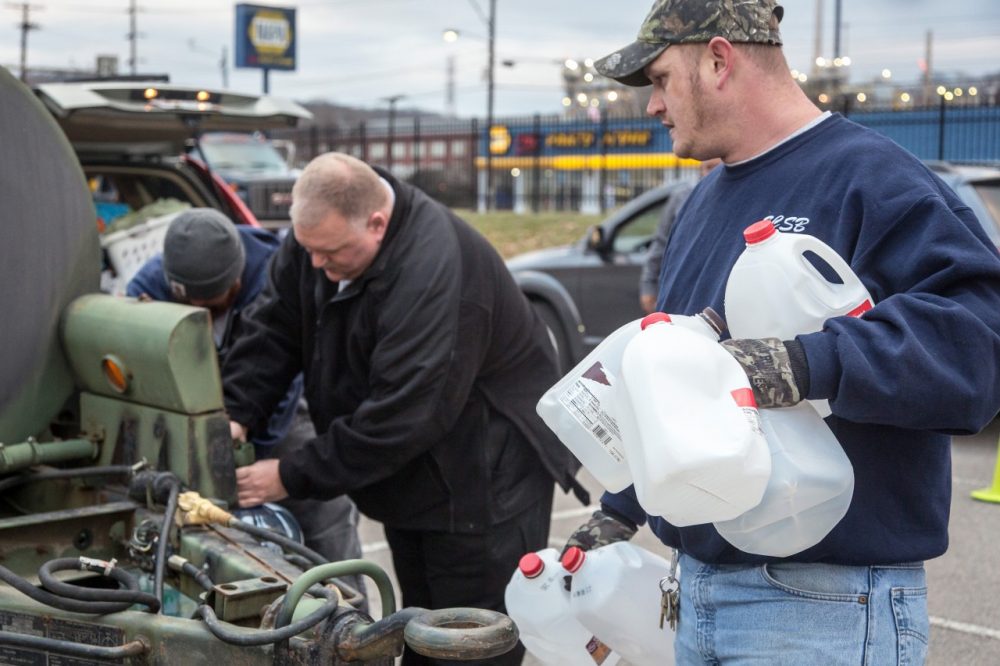 This article is more than 8 years old.
A ban on tap water is being gradually lifted today in the area of West Virginia that was hit by a chemical that spilled into a river and tainted the water supply.
Gov. Earl Tomblin made the announcement at a news conference today, five days after about 300,000 people were told not to drink, wash or use the water in any way other than to flush their toilets.
Officials are lifting the ban in a strict, methodical manner to help ensure the water system is not overwhelmed by excessive demand, which could cause more water quality and service issues.
The water crisis started Thursday when the chemical used in coal processing leaked from a Freedom Industries plant into the nearby Elk River.
It's still not clear exactly what caused a tank to start leaking the chemical.
West Virginia Public Radio reporter Ashton Marra joins Here & Now's Sacha Pfeiffer with the latest, and Here & Now's Robin Young speaks with John Kaiser, who manages the Steak Escape sandwich chain restaurant in Trace Fork, W. Va.
Guests
This segment aired on January 13, 2014.