Jennifer Holliday Is Back With New Album
09:41
Play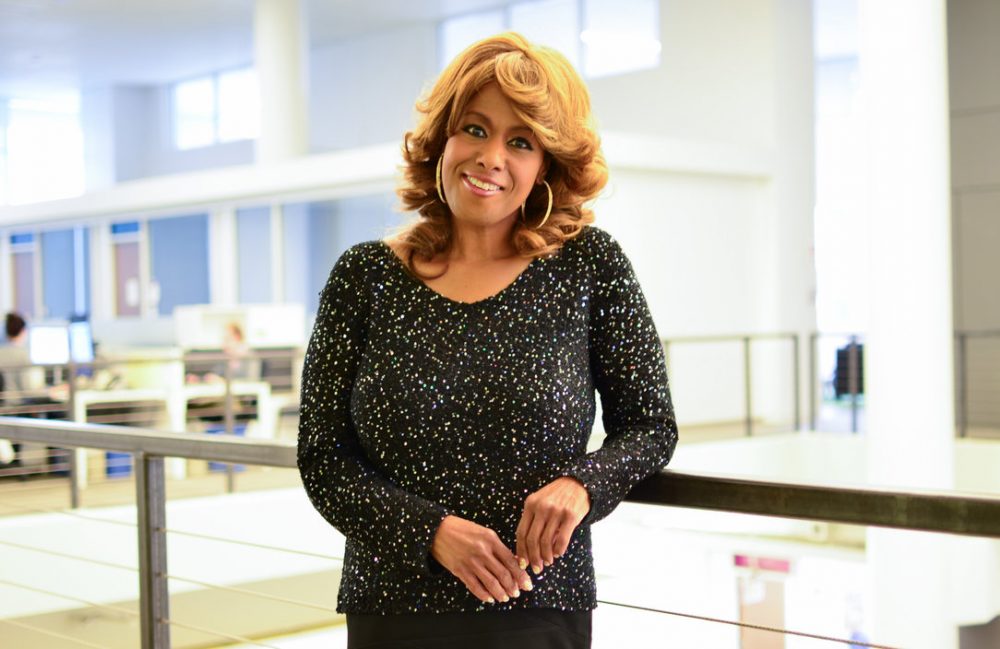 This article is more than 8 years old.
Chanteuse Jennifer Holliday first wowed Broadway as a 21-year-old in the 1981 show "Dreamgirls," stopping the show with her bravura rendition of "And I am Telling You I'm Not Going." She won a Tony Award for her performance and a Grammy for her recording of the song.
But though she had a few more hits, Holliday hasn't released a pop album since 1991's "I'm On Your Side." That changes today, with the release of Holliday's new album "The Song is You," which has her takes on such classics as "At Last," "Nobody Does it Better" and "The Look of Love."
She joins Here & Now's Robin Young to discuss the album and her career.
Interview Highlights: Jennifer Holliday
On releasing her first album in years
"I think that I was worried because first and foremost, music has just changed so much between the generations. I knew that I didn't want to really sing a whole album of the music that's out there today unless I'm fortunate to get some big time producers or something. I want to put a more historic kind of nostalgic twist to it, so that's why I choose the jazz standards — to show my growth as a woman and as an artist."
On how her weight has affected her career
"I was obese. I had ballooned out to close to 400 pounds at one point. And in the '80s we were just beginning to get on video and disco. So therefore, I did not fit in and my record company let me go because they said look, you're just not marketable enough with the weight problem. I think Adelle could not have made it in the '80s, Queen Latifah could not have made it in the '80s."
"At one point when I had lost weight, I had gotten very very small — I was kind of like a size 6 — and I just really did not feel like singing. You know, I was cute, but I did not feel like signing. But you kind of have to find where your signing weight is. So right now, this is my singing weight. This is where it sounds like I like it to sound."
On hearing others cover "And I Am Telling You"
"I'm just grateful because it has allowed me to be rediscovered. It's like, okay, she's the one who originally did that. And the fact that I can still sing it, just makes it all right."
Guest
Jennifer Holliday, Grammy award-winning singer and Tony Award-winning actress. She tweets @LadyJHOLLIDAY.
This segment aired on January 21, 2014.