City Planning In One Of The Fastest-Growing U.S. Cities
07:48
Play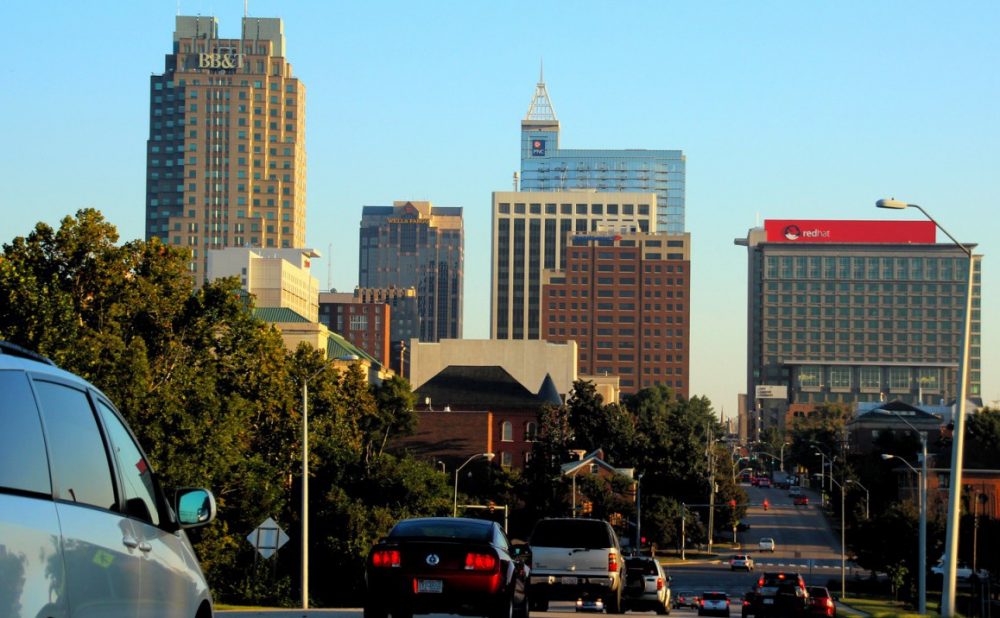 This article is more than 7 years old.
Mitchell Silver is the city planning director for Raleigh, which along with Charlotte, N.C., is among the top 10 fastest-growing cities in the United States.
With a quarter-century of experience, Silver is well-placed for this job. Since 2005, he has been working to turn Raleigh into a world-class city with a modern transit system and livable neighborhoods. He says the biggest challenge is adapting his planning to the city's growth.
Here & Now's Robin Young is broadcasting from the WUNC studio at the Museum of Natural Sciences in Raleigh today, and speaks with Silver about his work.
Interview Highlights: Mitchell Silver
On adapting to the city's growth
"The city council, back in 2009, adopted a blueprint for our growth. We knew we were growing, believe it or not, by about 13,000 a year, and so we came up with a blueprint for our growth that focused on eight growth centers and 12 growth corridors. And we now have our development code, and we're following that blueprint exactly. That helps us diversify the traffic patterns, it helps us concentrate growth, and it helps us limit some of the traffic impacts that some people experience in other cities. We also made a bold move of saying we do not want a sprawl, and so these growth centers allow us to manage our growth and have a more polycentric city — multiple centers where people can work and live. And that's working."
On how to grow efficiently
"Light rail is an absolute must for us to grow efficiently. Our blueprint that I mentioned, we're actually planning, or we hope to have, a light rail system by the 2020s that will have at least 18 stations in Raleigh and other stations throughout the region. We're expecting over 30,000 to 35,000 apartments before 2025. Without a light rail system, I would say that we would look like Atlanta. So for us, it's very important that as we anticipate those 30,000 to 35,000 new apartments by 2025, our hope is that we do get the permission to have a referendum on the ballot to pass a measure for light rail so we can start planning that system, both buses, bus rapid transit, and light rail."
On why Raleigh's population continues to grow
"What separates, I think, Raleigh from other cities, is that when you come here, although we're a mid-sized city, we retain that small-town charm. There is a quality of life here that is just magical. When people come here, they don't want to leave. We're welcoming to residents, we're welcoming to businesses, and so when you move to this community, it's just wonderful."
Guest
Mitchell Silver, chief planning and development officer and director of the Department of City Planning in Raleigh, North Carolina. He tweets @mitchell_silver.
This segment aired on January 24, 2014.