'Golden Moment' Helps Gang Members Turn Their Lives Around
13:15
Play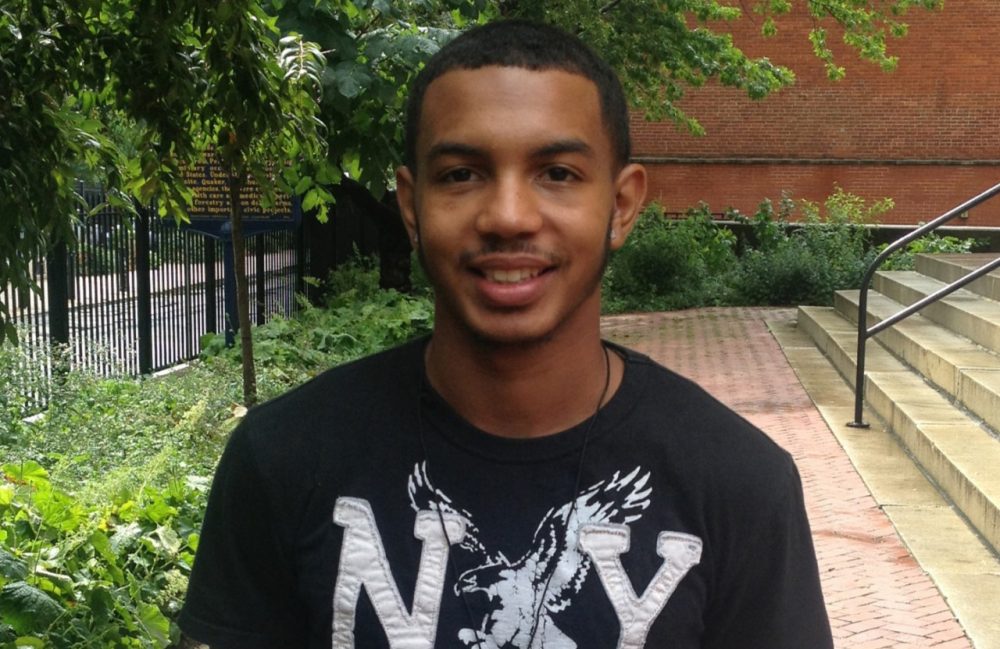 This article is more than 7 years old.
Counselors will tell you that getting out of a gang can be a tough proposition. Gang members don't like losing recruits and they're not averse to violence to keep numbers up.
But a program at one Portland, Oregon, hospital is having success bringing gang members together with counselors at just the right time — that is, immediately after they've been shot. They call it the "golden moment."
From the Here & Now Contributors Network, Kristian Foden-Vencil of Oregon Public Broadcasting reports on the Healing Hurt People anti-violence program.
Here & Now's Jeremy Hobson then speaks with former gang member José Ferran, who was 16 years old when he was shot by a member of a rival group.
Ferran's friends wanted to retaliate, but shortly after the shooting, case workers from Healing Hurt People intervened. They helped Ferran leave the gang, graduate high school and move forward with his life.
Interview Highlights: José Ferran
On getting shot
"My friends, their approach was retaliating. When I came back from the hospital, they was already talking about retaliating. I didn't go with them to retaliate, but they went over there looking for the person that shot me, and they was telling me stories how they had them shook and stuff like that. But, I don't know. For me, my approach was like — I wasn't so amped about retaliating. For me, it was like, 'Wow, man, look what happened.'"
"What made me come to the decision was thinking like, 'Wow, I could have died.' It was a .22, you know, it hit my right arm and it traveled to my shoulder. So I think about that — wow, if the bullet didn't hit my shoulder, it could have hit my chest, and it could have moved and hit my heart, so who knows. I could have died. I could have died, and I think about it as I get details of how the story went."
On his experience with Healing Hurt People.
"I was really skeptical about them. It wasn't so hard for me to share the story, but it was hard for me to share how I felt about the story, and they helped me express the story and feel more confident and understanding that things happen, and it happens for a reason, and that I have purpose. They help me take mature steps in my life."
"I believe it did make a difference. When I got comfortable sharing with the caseworkers, you know, and I got comfortable in my relationship with them, they helped me open up to seeing beyond myself. Like, I honestly said I was hopeless, and I thought it was just day by day, trying to survive, you know, trying to survive, going through the daily routines and finish school. I did want to go to college, but I really wasn't looking forward to that, and they helped me open my mind to get started to it. Take a left foot, and then later I can take my right foot, and then my left foot and my right foot. So they helped me take the little steps to that make me motivate myself."
What he wants other at-risk youth to know
"What I would like young people to take is that you have meaning — a meaning in life, you know, a purpose. It's more than just following a trend, you know, the status quo. Nowadays, people want points, you know what I mean? We honor how you look, you know, if you look this certain way, you get honored. If you do certain actions, you can be respected. And I think that's more amplified today than being honored for who you are and being respected for who you are inside. We're all different. I think about it as, be different, you know? Don't be afraid to be different. Don't be afraid to make different decisions than anybody else wants to make."
Reporter
This segment aired on January 30, 2014.