Snowden Documents Reveal Airport Surveillance In Canada
06:04
Play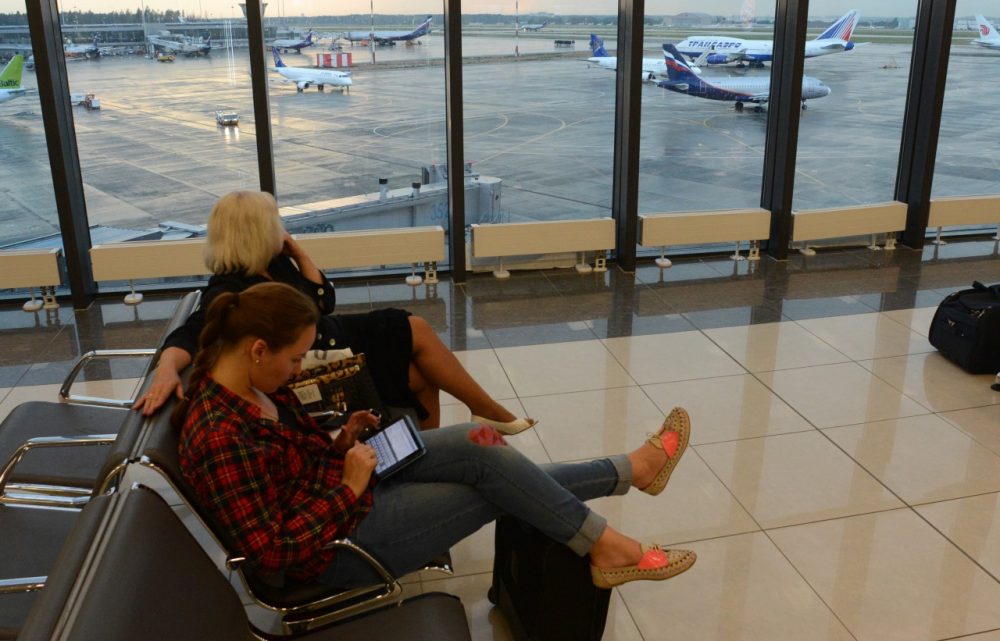 This article is more than 6 years old.
Among the documents leaked by former U.S. intelligence analyst Edward Snowden is a 27-page PowerPoint presentation from Canada's electronic spy agency, showing that the agency used information from the free Wi-Fi at a major Canadian airport to track the phones and computers of ordinary airline passengers for days after they left the airport.
The Communications Security Establishment Canada (CSEC) denies tracking or collecting the content of communications, but says it is legally authorized to collect and analyze technical information known as metadata. Intelligence experts contacted by the Canadian Broadcasting Corporation (CBC) say the practice is "almost certainly illegal."
The 2012 pilot program revealed in the CBC report was a trial run of new software the Canadian spy agency was developing with the U.S. National Security Agency (NSA). Greg Weston, national affairs specialist for CBC, has been covering the story and joins Here & Now's Jeremy Hobson with details.
Guest
Greg Weston, national affairs specialist for the Canadian Broadcasting Corporation. He tweets @GregWeston30.
This segment aired on January 31, 2014.