Ukraine's President Makes Major Concessions To Protesters
07:45
Play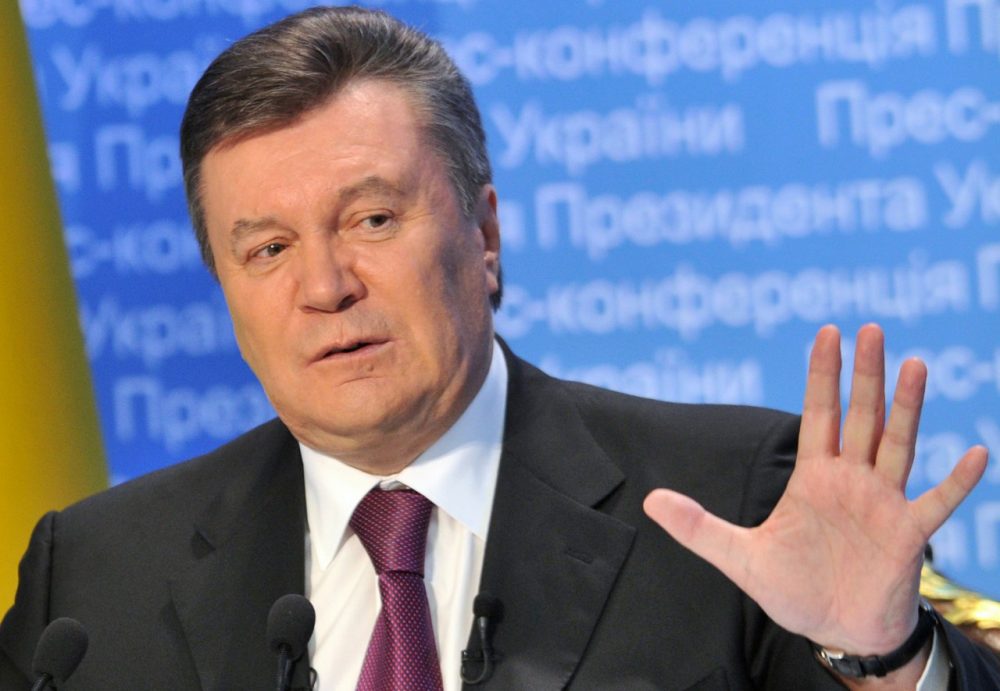 This article is more than 7 years old.
Ukraine's embattled president Victor Yanukovich made two major concessions to protesters today.
He signed the legislation that repeals laws his government had recently passed to curtail protests, and he also signed into law a bill from parliament that offers amnesty to protesters if they leave all the government buildings they have occupied.  Protesters are rejecting the amnesty offer because it comes with conditions.
That comes as a Ukrainian activist who had been missing for over a week was found today, apparently with serious, bloody injuries. Dmytro Bulatov, 35, said he had been tortured, beaten and literally crucified with nails through his hands. Police are investigating.
Negotiations between authorities and opposition leaders have stalled after the opposition rejected an offer from the president over the weekend. The Ukrainian crisis began in November when protesters took to the streets after president Yanukovich shocked the country by pulling back from closer ties with Europe.
Guest
Olga Bielkova, member of the Ukrainian Parliament from the opposition party UDAR, the Ukrainian Democratic Alliance For Freedom.
This segment aired on January 31, 2014.