Agriculture Secretary Explains New 'Climate Hubs'
08:18
Play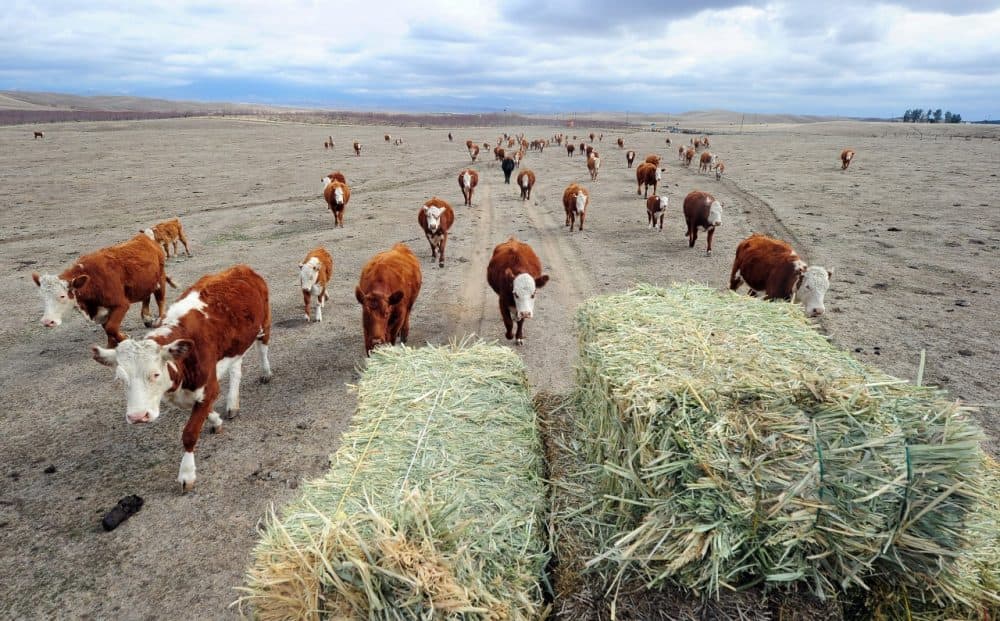 This article is more than 7 years old.
The Obama administration is proposing today to create seven regional "climate hubs" with the goal of helping farmers and rural communities combat the most serious effects of climate change: drought, floods, pests and fires.
The move is taking place by executive action and will not go to Congress for approval. The hubs will represent a broad swath of the country's rural regions and will include Iowa, New Hampshire, North Carolina, Colorado, Oklahoma, Oregon and New Mexico.
Agriculture Secretary Tom Vilsack has described the hubs as part of "our broad commitment to developing the next generation of climate solutions." He discusses the proposal with Here & Now's Jeremy Hobson.
Interview Highlights: Tom Vilsack
On what climate hubs are and how they work
"These hubs will be located in New Hampshire, in North Carolina, Iowa, Colorado, Oklahoma, New Mexico and Oregon, and there will be sub-hubs in California, Michigan and the Puerto Rico. And each of the hubs will be focused on their individual region of the country. They'll be partnering with land grant universities, the private sector and other sister federal agencies to really look at how we can strengthen and maintain agriculture production in the face of changing climate, how we can continue to better manage our natural resources and promote the economic opportunity they create. These hubs will analyze the risks of changing climates, they'll conduct a vulnerability assessment. And what we'll do is put together a research project to provide guidance, practical technologies that will work to allow folks to adapt or mitigate the impacts of changing climate, in the hopes of being able to preserve both the production, as well as the greenhouse gas carbon-sinking capacity of our growing lands."
On how farmers will be able to benefit from climate hubs
"What will happen is that through extension, those farmers will be advised, 'here are the risks to your operation, here are the risks to the crops you traditionally have grown and here are the strategies that you can utilize.' It may be seed technologies, it may be a particular crop rotation, it might be a cover crop, it may be what to do with crop residue, it might be a nutrient management plan — all of this information and advice will be provided through extension. There will also be a repository of best practices in that region. And again, it's really focused on each region of the country because each region is fundamentally different in terms of the threats and challenges they face because of changing climates."
Guest
Tom Vilsack, United States Secretary of Agriculture since 2009.
This segment aired on February 5, 2014.