Ex-NFLer Wade Davis: League Is Ready For Gay Player
08:39
Play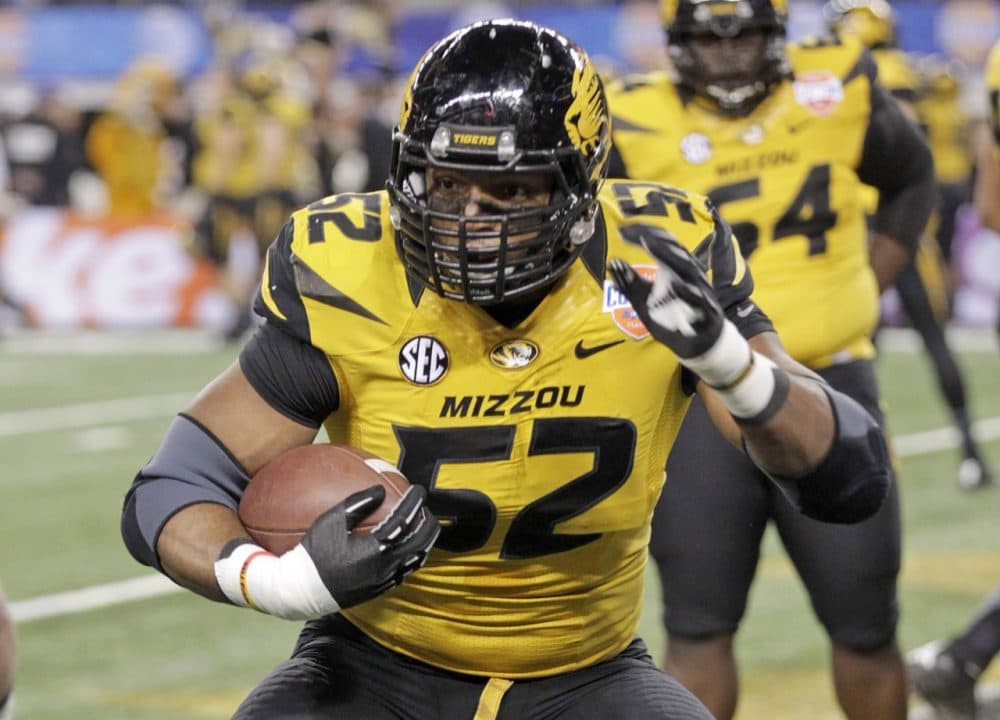 This article is more than 6 years old.
When Michael Sam, the all-American defensive end from Missouri and NFL draft prospect, announced he was gay this week, he was mostly met with praise for his courage.
There have been no openly gay NFL players, although a handful have come out after retiring from playing professionally.
Wade Davis was one of them. But as he tells Here & Now's Jeremy Hobson, he believes the time is right for all professional sports to welcome and respect players, regardless of their sexual orientation.
Read More from Wade Davis:
Interview Highlights: Wade Davis
On whether Michael Sam's decision to come out was a risk
"I don't think it was a risk at all. I don't think that anytime someone stands up and tells their truth and lives their life openly and honestly is ever a risk. I think that it's something that should be celebrated, which I think is the majority of the reaction. And I think in the long run, teams and players and fans will grow to appreciate the magnitude of what Michael Sam did."
"Michael wasn't nervous at all about this moment. He understood the gravity of it, but he was like, 'Look, you know [that] my background has had so much tragedy.'
"You know, losing three siblings, having two brothers who have been in and out of prison, and you know really having to stare that in the face, persevere through all of that, this wasn't that big of a deal to Michael as it might have been to another individual."
On being in the closet
It was probably one of the hardest things I've ever had to do, like living in a state of double consciousness. You know, where you're trying to keep this secret inside, and perform all these other things – it's exhausting. I can remember watching film and being so hyper-vigilant of everything that I did, you know trying to make sure I stood the right way, and ran the right way, and talked the right way; it's just physically and mentally exhausting.
On why he came out after retiring from professional football
Unlike Michael Sam, I dealt with a lot of internalized homophobia, you know, so much self-hatred, and it really took me a long time to separate from what it meant to be a gay man from what it meant to be an athlete, and to really combine the two. And to know that I really didn't have to perform these type of masculinities and other things, and that I could just show up in the world as myself.
Guest
This segment aired on February 12, 2014.