A Voice For Scottish Independence
Resume
Scottish champion bagpiper and Ph.D student in history Andrew Clark argues that a "yes" vote in favor of Scottish independence on Thursday will help Scots preserve benefits such as free prescription medication and higher education that no longer exist in England.
"Putting power in the hands of Scottish people can offer us a more progressive and a more equal future than is available in the current system within the United Kingdom," Clark told Here & Now's Jeremy Hobson.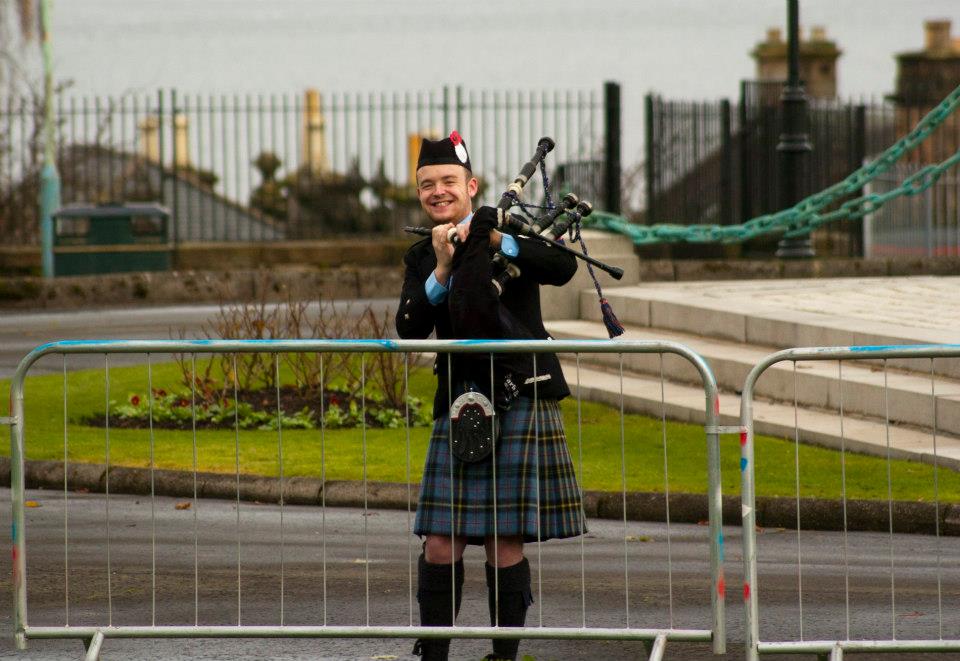 Clark says the fears about currency and major banks moving won't be as significant as they are made out to be.
The Royal Bank of Scotland said it is considering relocating its headquarters if Scotland votes for independence, but Clark says that it's only moving the "brass plaque" from Scotland to London, and that the bank itself said the move would not affect Scottish operations or jobs.
Clark describes these concerns as "fear-mongering."
"The Westminster establishment is really using every dirty trick in the book to try and scare Scottish people away from a future of hope," he said.
Clark says one of the positive results of the referendum is the political engagement it has inspired.
"It's a really exciting time to be engaged in politics," Clark said, "And for the most part its been carried out in a friendly and positive manner."
Yesterday, Jeremy spoke to BBC Scotland music presenter Tom Morton, who says he wants Scotland to remain in the union.
Guest
Andrew Clark, bagpiper with the Lomond & Clyde Pipe Band, 2013 Scottish National Champions.
This segment aired on September 16, 2014.