Jill Abramson Announces Plans For News Startup
Play
This article is more than 8 years old.
The former executive editor of The New York Times, Jill Abramson, stole the show at a WBUR event last night with New York Times journalist David Carr, when she announced that she is working on a news startup with journalist Steven Brill.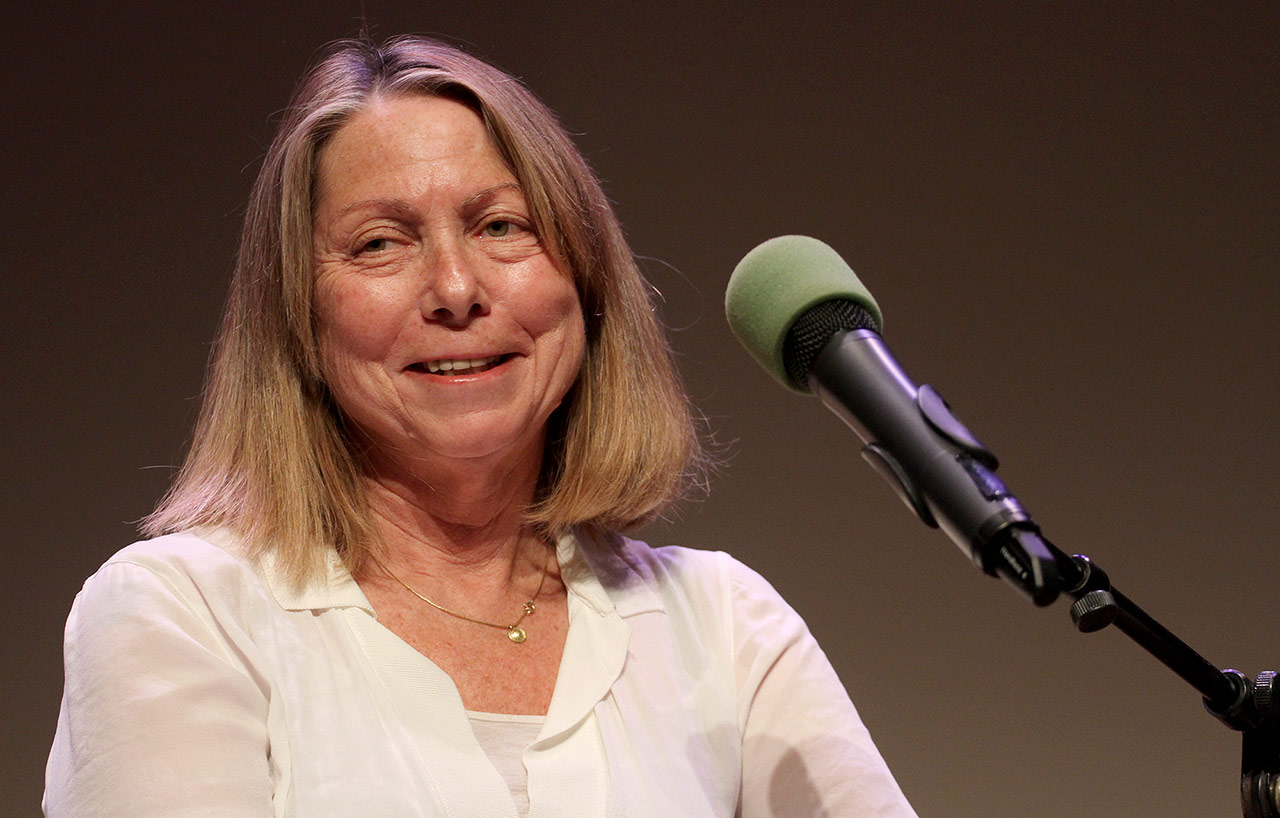 While little detail was given about the nature of the startup, Abramson did reveal that her goal is to create a news outlet that favors quality over quantity. She has pitched the idea to investors, who she says "sound very interested."
Abramson's announcement came in the middle of a wide-ranging, hour-long conversation with Carr at Boston University, where the two discussed everything from the current state of print and digital media to their time working together at the Times.
Here & Now's Jeremy Hobson hosted the event and moderated a question and answer session with Carr and Abramson. We are airing a portion of the talk on today's show. For a recap of the full event, see the video and Storify below.
Transcript: Jill Abramson Announces Startup Plans
Jill Abramson: I am very seriously thinking about joining—it's sort of back to the future for me—joining Steve Brill, who you know—

David Carr: Yes

Abramson: —and we, um, actually are pitching a startup that will be, uh, very—

Carr: There it is.

Abramson: —like, unsurprisingly like very ambitious killer journalism. We're talking to some investors who are sounding very interested. And we are going to do great stories and offer great journalists, actually money that they can live on to write something wonderful for us.

Carr: Get on your Twitters!

(clapping)

Carr: So are you going, are you gonna type or type on a keyboard composed of human beings? Are you going to run something? Or are you gonna, do you—

Abramson: I'm gonna try and do both because we're not trying to start like a whole magazine or a full website, we're talking about doing a discrete number of great pieces and I would be involved in recruiting the writers and helping edit and conceptualize the stories. And Steve—Steve won the National Magazine Award this past year for a great—

Carr: Lifetime achievement—

Abramson: No, for a great story he did on healthcare costs—

Carr: Oh yeah, for Time.

Abramson: For Time, and he and I are both gonna do one big story a year.
[storify url="https://storify.com/wbur/new-york-time-columnist-david-carr" height="1000" scrolling="yes"]
Guests
This segment aired on October 21, 2014.