Dairy Farm Workers Protest Alleged Abuse In Upstate New York
04:43
Play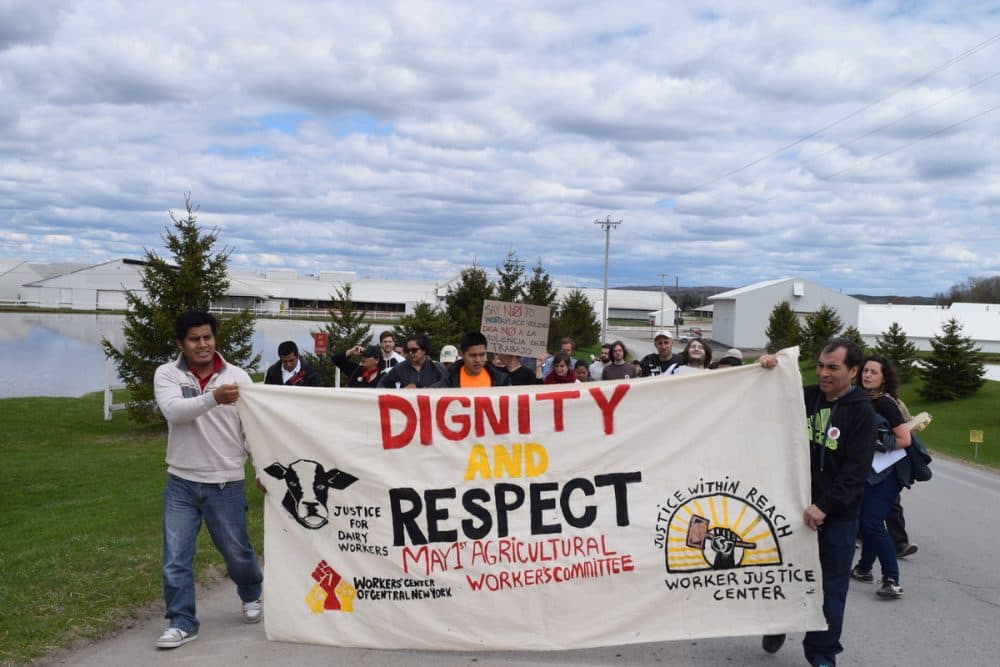 This article is more than 5 years old.
It's estimated several thousand undocumented immigrants work on dairy farms in New York, Vermont and other states in the Northeast. Most of them are from Mexico or Central American countries.
Farmers say these workers have become indispensable because Congress has failed to act on immigration reform and provide a legal visa program for the dairy industry. Because of their proximity to the U.S.-Canada border, the immigrants live largely invisible lives, rarely straying off the farm to avoid detection by federal agents. They're also less likely to report abuse.
But, earlier this month, farmworkers and their advocates held a rare public protest in the northern town of Lowville, N.Y.
As North Country Public Radio's David Sommerstein reports, they marched to the gates of the region's largest dairy farm to call attention to what they call widespread wage theft, harassment and other forms of abuse.
Reporter
This segment aired on May 19, 2015.