Police: Suspect In Custody In Charleston Church Shooting
05:37
Play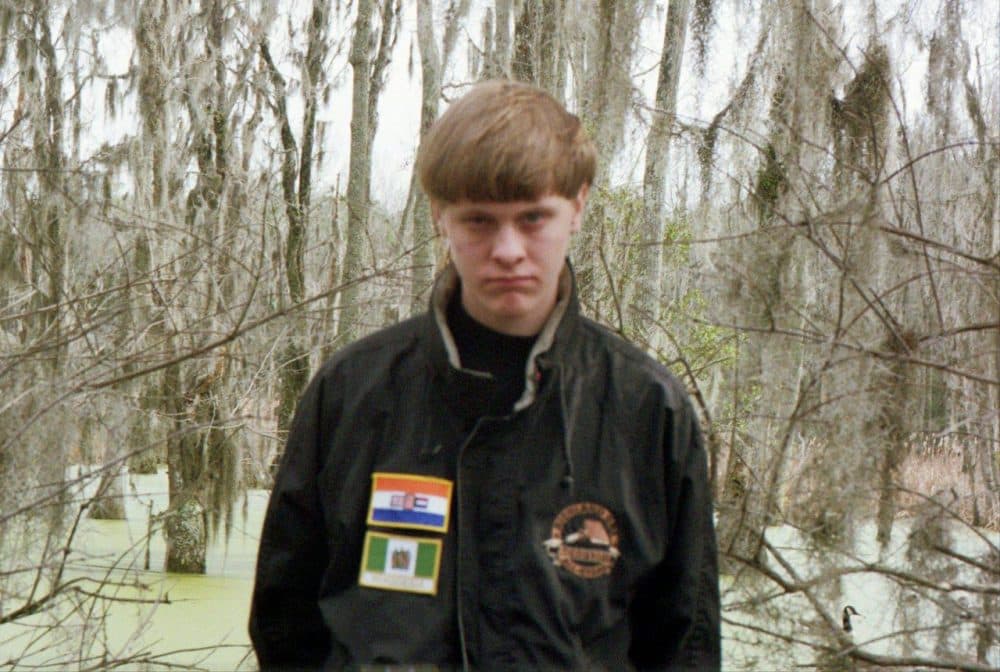 This article is more than 5 years old.
A white man was arrested Thursday in the slayings of nine people, including the pastor, at a prayer meeting inside a historic black church in downtown Charleston.
Dylann Storm Roof, 21, stayed for nearly an hour inside the church Wednesday night before shooting six females and three males at a prayer meeting, Police Chief Greg Mullen said.
Roof put up no resistance after a citizen tip led police to his car Thursday morning in Shelby, North Carolina, Mullen said.
"Acts like this one have no place in our country," said Attorney General Loretta Lynch, who announced a Justice Department hate crime investigation. "They have no place in a civilized society."
The Emanuel African Methodist Episcopal Church's pastor, state Sen. Clementa Pinckney, was among those killed. Pinckney, 41, was a married father of two who was elected to the state House at 23, making him the youngest member of the House at the time.
"He never had anything bad to say about anybody, even when I thought he should," State House Minority leader Todd Rutherford told The Associated Press. "He was always out doing work either for his parishioners or his constituents. He touched everybody."
Roof's childhood friend, Joey Meek, alerted the FBI after recognizing him in a surveillance camera image that was widely circulated, said Meek's mother, Kimberly Kozny. Roof had worn the same sweatshirt while playing Xbox videogames in their home recently.
"I don't know what was going through his head," Kozny said. "He was a really sweet kid. He was quiet. He only had a few friends."
Roof had been to jail: State court records show a pending felony drug case against him, and a past misdemeanor trespassing charge.
Roof displayed a Confederate flag on his license plate, Kozny said, and in a photo on his Facebook page, he wears a jacket with stitched-on flag patches from two other defeated white-ruled regimes: Rhodesia and apartheid-era South Africa.
The shooting evoked painful memories of other attacks. Black churches were bombed in the 1960s when they served as organizing hubs for the Civil Rights movement, and burned by arsons across the South in the 1990s. Others survived shooting sprees.
This particular congregation, which formed in 1816, has its own grim history: A founder, Denmark Vesey, was hanged after trying to organize a slave revolt in 1822, and white landowners burned the church down in revenge. Parishioners worshipped underground until after the Civil War.
This shooting "should be a warning to us all that we do have a problem in our society," said state Rep. Wendell Gilliard, a Democrat whose district includes the church. "We need action. There's a race problem in our country. There's a gun problem in our country. We need to act on them quickly."
Mullen said names of the victims would be released once families have been notified.
Guest
This segment aired on June 18, 2015.