Lion Shooting Shines Spotlight On Ethics Of Trophy Hunting
04:48
Play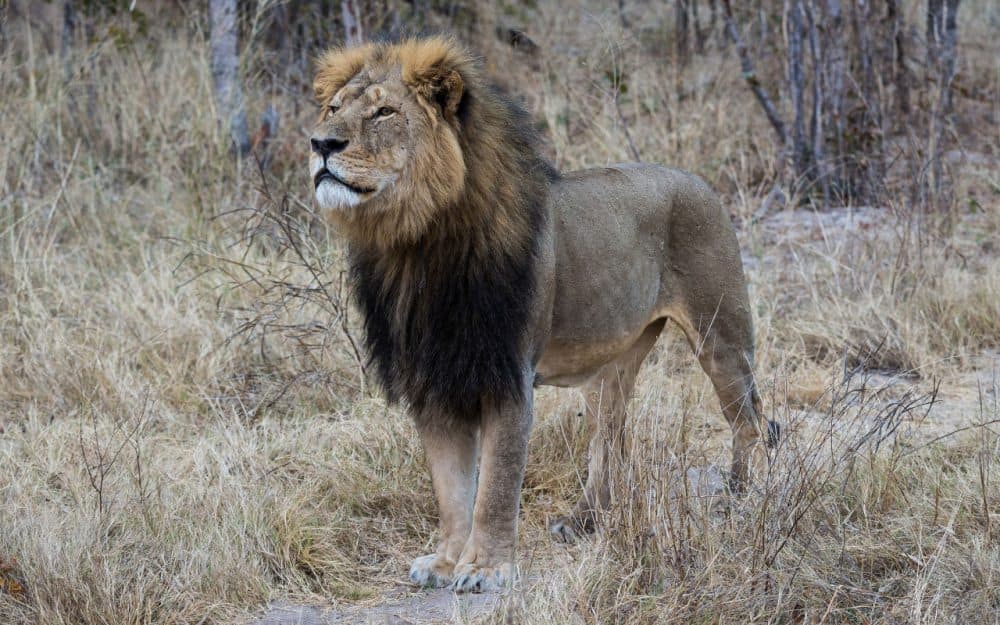 This article is more than 5 years old.
The killing of an adult male lion in Zimbabwe - one locals knew as Cecil - has sparked outrage and debate around the world, raising questions about hunting, conservation and the quest for big game trophies.
Cecil lived in the protected Hwange National Park, but crossed outside its border, where he was shot by a Minnesota dentist who allegedly paid about $50,000 for the experience.
Two local guides are facing charges for assisting Walter James Palmer in his quest for big game. Authorities in Zimbabwe charge that the lion was baited and lured away, and note that Cecil was wearing a tracking collar when he was killed.
The lion was part of a wildlife project with Oxford University's Wildlife Conservation Research Unit.
Jeffrey Flocken is regional director of the North American branch of the International Fund for Animal Welfare (IFAW). He's a former international affairs specialist for U.S. Fish and Wildlife Services and International Conservation.
Flocken joins Here & Now's Robin Young to discuss the legalities and ethics involved in the killing of African game animals.
Guest
This segment aired on July 29, 2015.