Huckabee Highlights B-52 Bomber In GOP Debate
04:20
Play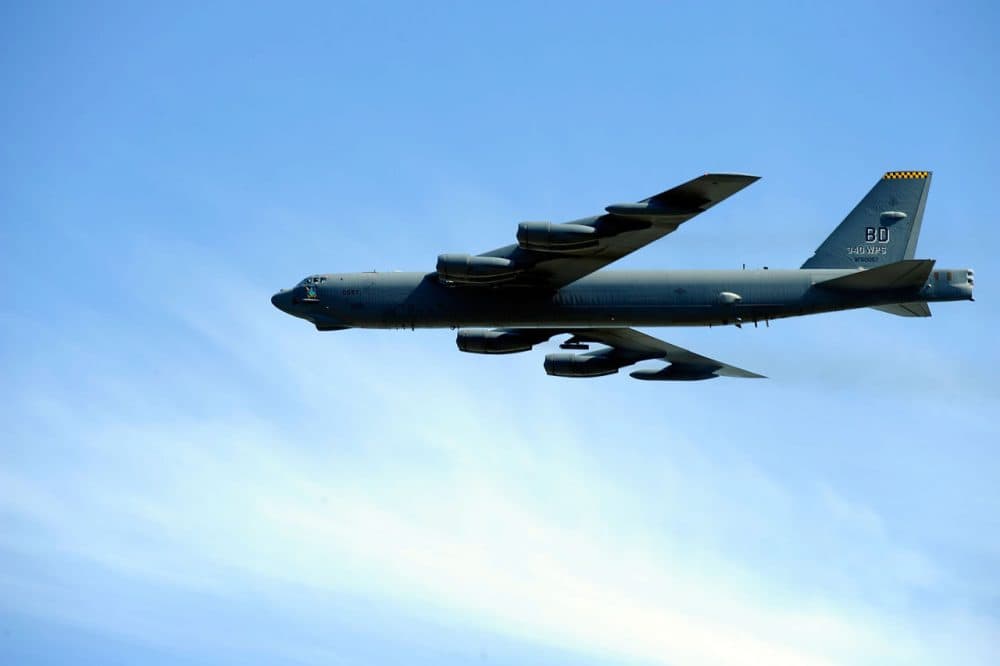 This article is more than 5 years old.
At last night's Republican presidential debate, former Arkansas Governor Mike Huckabee said the U.S. has decimated its military and cited the B-52 bomber as an example.
"We're flying B-52s," he said. "The most recent one that was put in service was November of 1962. A lot of the B-52s we're flying, we've only got 44 that are in service, combat ready, and the fact is, most of them are older than me. And that's pretty scary."
Defense policy expert Stephen Biddle of the Council on Foreign Relations joined Here & Now's Peter O'Dowd to fact check Huckabee's comments.
"It's important to recognize that these are not literally the same airplanes that rolled out of the factory floor in the 1960s. They've been modernized and updated a lot," Biddle said. "So given that they're periodically updated and modernized, the Air Force thinks that they can stay flying for quite a while longer, a couple more decades, perhaps."
Guest
Stephen Biddle, senior fellow for defense policy at the Council on Foreign Relations.
This segment aired on August 7, 2015.