Swallowable Cameras For Colon Inspections
05:16
Play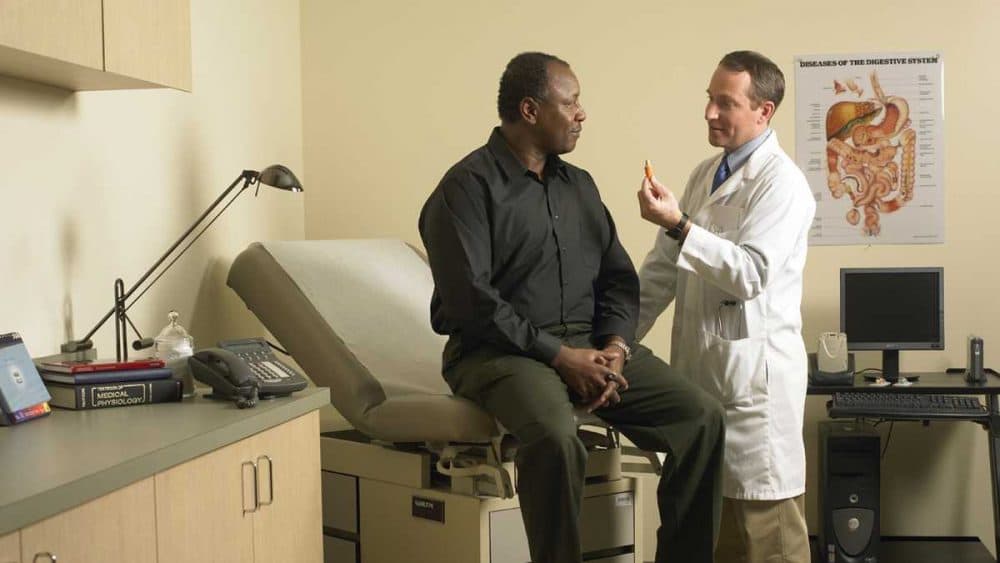 This article is more than 5 years old.
In March of 2000, Katie Couric, then the host of NBC's 'Today Show,' famously let the cameras roll as she underwent a colonoscopy. Couric's husband died of colon cancer at the age of 42.
In the months following her very public examination, there was a 20% spike in the rate of screenings. It was dubbed the "Katie Couric Effect." But 15 years on, a lot of people still opt out of getting a colonoscopy: the uncomfortable prep and the invasive procedure give many Americans pause. That's got medical device makers working hard on alternatives, including swallowable cameras.
From the Here & Now Contributor's Network, Todd Bookman from The Pulse at WHYY reports.
Reporter
Todd Bookman, health and science reporter for WHYY. He tweets @toddbookman.
This segment aired on August 10, 2015.