Ferguson Judge Says Things Are Getting Better
06:43
Play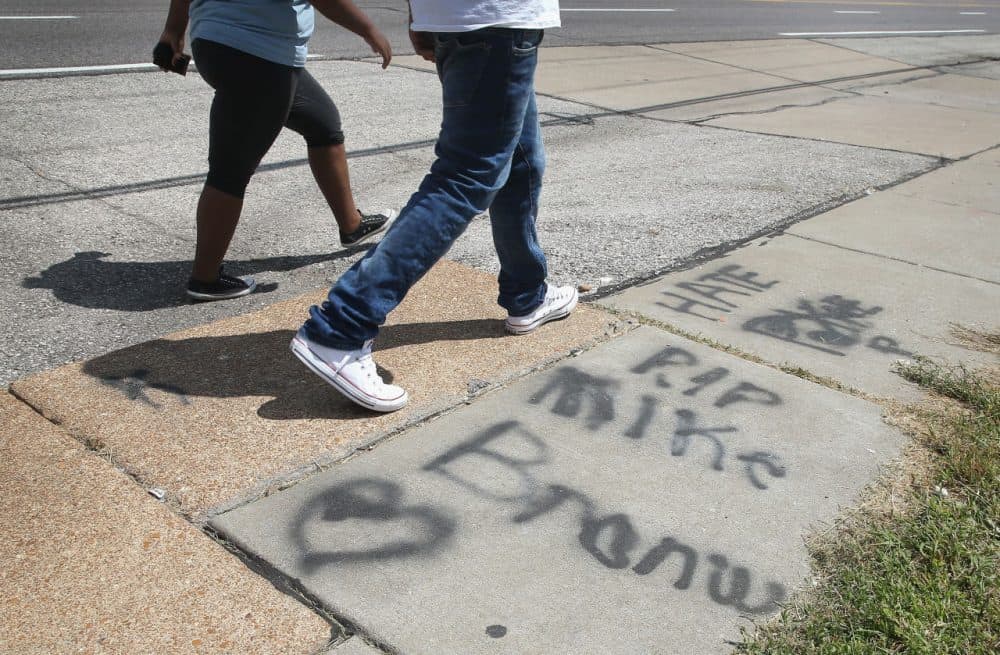 This article is more than 5 years old.
A year ago this week, the St. Louis suburb of Ferguson challenged the moral conscience of the nation when Michael Brown, an unarmed African American teen, was shot and killed by a white city police officer.
The incident ensued riots and grabbed the attention of millions across the world as law enforcement combated the protesters with military style policing.
After days upon days of rioting the U.S. Justice Department stepped in to investigate the death of Brown and Ferguson's justice system.
The result was not the prosecution of former police officer Darren Wilson that protesters had hoped for, but in March, then, U.S. Attorney General Eric Holder released what he called a "searing" report about the harassment, excessive use of force and unfair targeting of African Americans for ticketing revenue.
Since then the city has made an effort to change by hiring a new interim police chief and municipal court judge.
Here & Now's Jeremy Hobson speaks with Ferguson's new municipal court judge, Judge Donald McCullin, about the improvements in the city.
Guest
Donald McCullin, municipal court judge for the city of Ferguson, Missouri.
This segment aired on August 14, 2015.