Insecurity Rises In Egypt And Tests El-Sisi Government
05:20
Play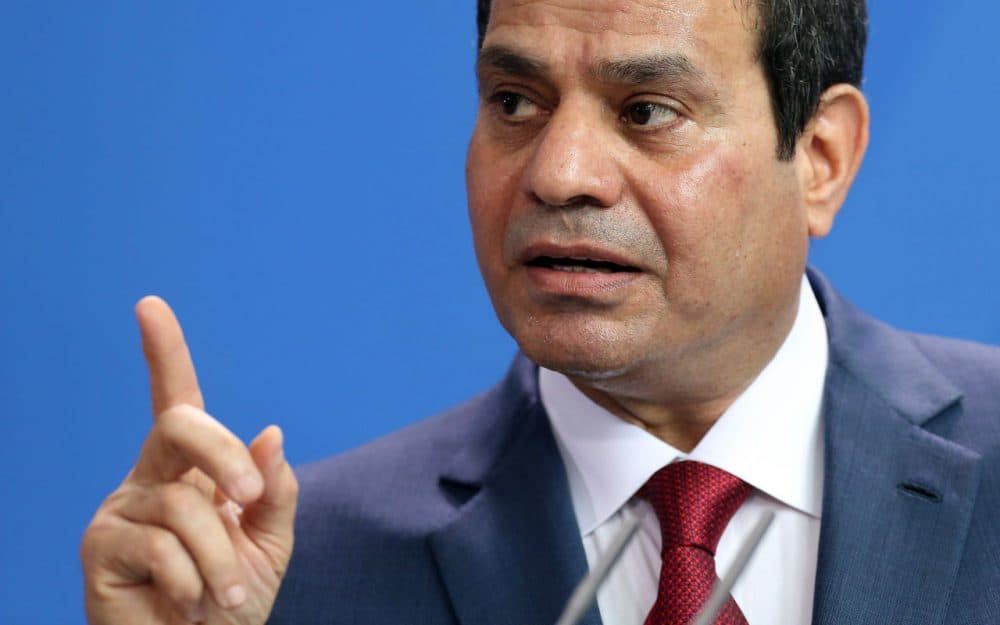 This article is more than 5 years old.
The militant group that calls itself Islamic State (ISIS) is claiming responsibility for a massive car bomb that shook Cairo after midnight last night. More than two dozen people were injured in the blast outside a state security building. A statement attributed to ISIS said the attack was carried out to avenge Muslim martyrs.
The bombing is the latest in a series of attacks in Egypt's capital, as well as the Sinai Peninsula, and follows the apparent beheading of a Croatian by the Sinai branch of ISIS.
Egypt's reaction to the problem has drawn criticism from rights groups around the world. This week, the government of President Abdel-Fattah el-Sisi passed anti-terrorism legislation that frees up the military to use more force without legal consequences, and limits journalists' ability to report on extremist attacks.
Meanwhile, Former President Mohamed Morsi and scores of other members of the Muslim Brotherhood face death sentences, now on appeal. And Al Jazeera journalists on trial for defaming the country await a postponed verdict.
Here & Now's Lisa Mullins checks in on the politics of Egypt with Abdeslam Maghraoui of Duke University's Islamic Studies Center and Middle East Studies Center.
Guest
Abdeslam Maghraoui, political science professor at Duke University and part of Duke's Islamic Studies Center and Middle East Studies Center.
This segment aired on August 20, 2015.