Carter On Cancer Diagnosis: 'I'm Perfectly At Ease With Whatever Comes'
05:24
Play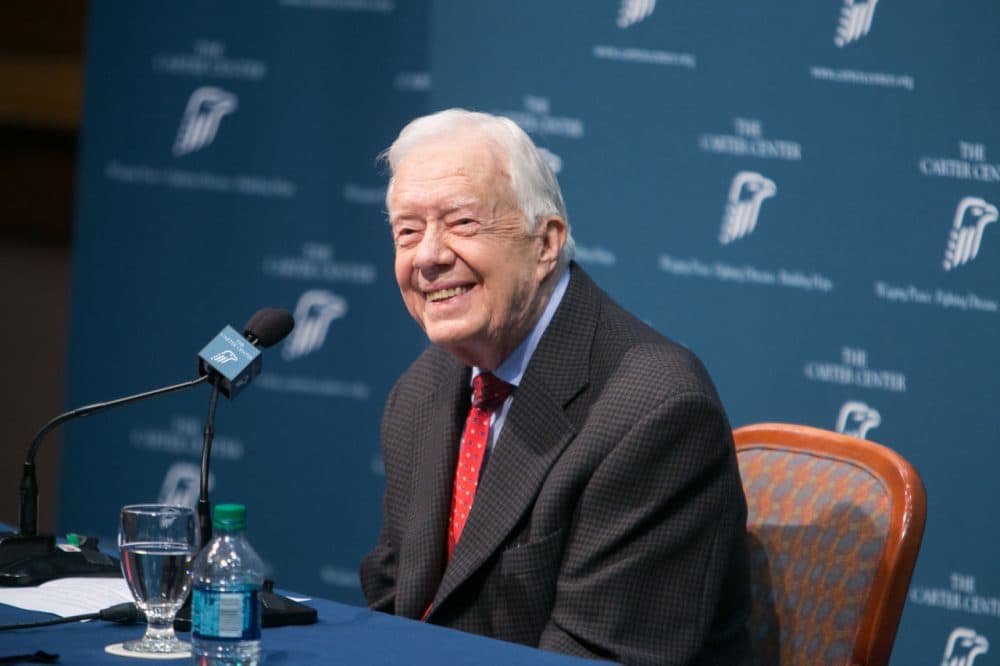 This article is more than 5 years old.
Former President Jimmy Carter says his cancer has shown up in his liver and on his brain and that he will undergo radiation treatment.
Carter said in his first public remarks since his diagnosis that the cancer was first discovered as a tumor on his liver. On Aug. 3, he says, he underwent surgery to remove the tumor. He says about one-tenth of his liver was removed.
But he says that later, four spots of melanoma were found on his brain. He says he will have his first radiation treatment this afternoon.
The former chief executive says he will cut back "fairly dramatically" on work at his Carter Center in Atlanta.
Carter says he is not feeling despair or anger over his health. He says he feels good, with only slight pain.
He says: "I'm perfectly at ease with whatever comes. I'm ready for anything. I'm looking forward to a new adventure."
Reporter
This segment aired on August 20, 2015.