Planned Parenthood On Federal Funding And Controversial Videos
Resume
Updated at 3:30 p.m., Sept. 24, 2015
A GOP-led effort to defund Planned Parenthood failed to win a majority of Senate votes on Thursday.
The measure would have stripped away what amounts to one-third of the budget for the women's health organization that performs abortions. Republican leaders attached that measure to a must-pass spending bill, and if senators can't agree on a budget by next Wednesday the government could shut down.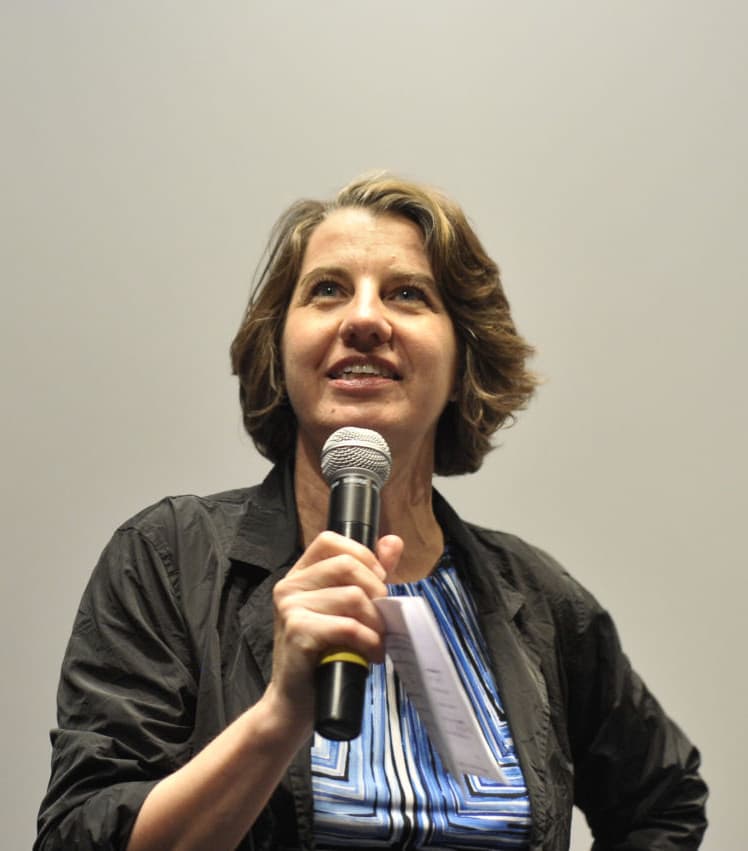 The move to defund Planned Parenthood was sparked by the release of videos this summer that were secretly recorded by anti-abortion activists, showing Planned Parenthood staff negotiating prices for aborted fetal tissue, for legal research purposes.
Here & Now's Peter O'Dowd spoke with Dawn Laguens, one of the women leading the organization, ahead of the vote Thursday.
Interview Highlights
On Carly Fiorina's comments about the controversial Planned Parenthood videos
"Well that was certainly the 'liar liar dress on fire' moment of the debate, for sure. In fact, it's been shown that Fiorina's been backpedaling ever since to try and show where that supposed video exists, which it doesn't, and now what we know is of course, there wasn't any footage like that from Planned Parenthood or related to anything that had been taped, but just more in a series of decades-long attacks on women's reproductive health providers."
On people's reaction to the videos
"I can certainly say that many things, especially when they are edited for shock value and to be disturbing, can be hard to look at. ... What is really disturbing, I think, is the intrusion into a health care setting where real men and women are getting treatment. An intrusion into, and tricking and putting at risk doctors, patients and staff by coming in under false pretenses to a medical facility then editing videos in such a way to be misleading and shocking and hurtful to people, is really what we should be talking about when we talk about the so-called Center for Medical Progress, and these anti-abortion groups that have been attacking Planned Parenthood and other providers for dozens of years."
On the way we talk about abortions in the U.S.
"I've been happy to see that over the last years many more people are actually talking honestly about their abortion experiences, and every woman's abortion experience is very different. We absolutely believe that each woman gets to own her own experience, and the range of emotions she might have, which go from all the way from relief to regret depending on the woman, and so I am pleased to see that more and more people are speaking honestly and being given the space, and there's more and more criticism of those who try to shame and stigmatize people for their choices."
On Planned Parenthood's federal funding
"The $500 million being raised here is money that goes directly to pay for preventive health care services that women choose to receive from Planned Parenthood, so those are reimbursements like any health care provider would get, or any hospital would get, for receiving a Pap test, a breast exam, STD testing and treatment, birth control - not for abortion services, because that is prohibited by law in this country."
On effects the recent controversy has had on the organization
"When people try to get in between women making their health care choices, whether it's around abortion or just their regular care in the reproductive arena, when people stand outside of health care centers and yell at folks - that definitely doesn't make anyone's day go better or easier."
"Planned Parenthood has been around for a long time, Planned Parenthood has weathered many of these kinds of false attacks. There have been about 10 of these kinds of attacks over the last 15 years - every one greeted with a tremendous amount of media hoopla about 'Oh, maybe this time they've really found something.' And then on closer inspection, every single one of these attacks have fallen apart and been shown to be untrue. Planned Parenthood believes that the facts are our friends. Women in this country demand that they have access to these services from the provider they choose, not the provider the politician chooses."
"...nobody who knows Planned Parenthood believes that Planned Parenthood officials were negotiating the sale of anything."
Guest
This segment aired on September 24, 2015.