2016 Candidates React To Oregon Shooting
11:10
Play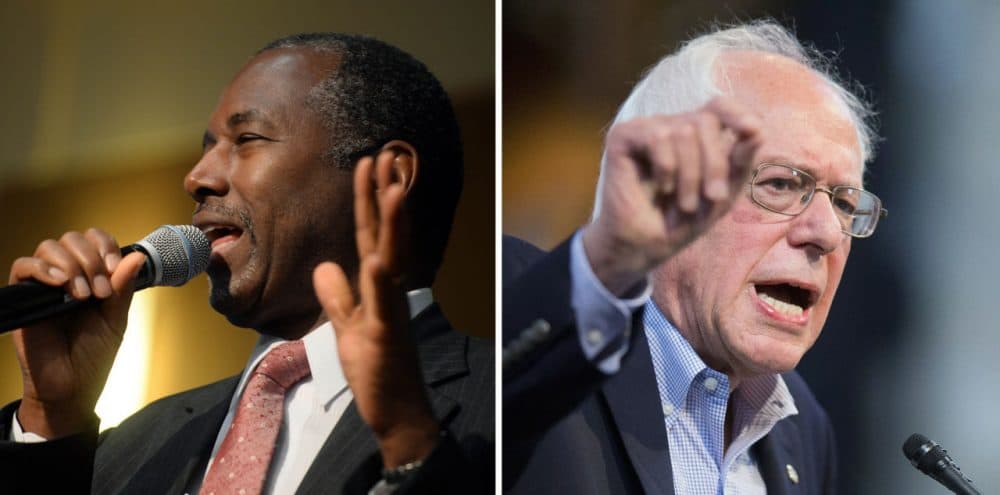 This article is more than 3 years old.
Reactions to yesterday's mass shooting in Oregon broke down on predictable party lines. Democratic candidates Hillary Clinton, Bernie Sanders and Martin O'Malley called for gun control after nine people and the gunman were killed at Umpqua Community College in Oregon.
Republicans expressed condolences but did not call for new gun control measures. Mike Huckabee blasted President Obama for politicizing the tragedy in his call for gun control, saying in a statement that "gun free zones are sitting duck zones."
In an interview, Dr. Ben Carson wondered about mental illness warning signs and said "What I worry about is when we get to the point and we say we have to have every gun registered... That is very dangerous and I wouldn't agree with that at all."
Here & Now's Robin Young and Jeremy Hobson discuss the political reactions with Rick Klein of ABC News or Juana Summers of Mashable in our weekly political roundtable on the race for 2016.
Guests
This segment aired on October 2, 2015.