Hillary Clinton Testifies On Benghazi
11:01
Play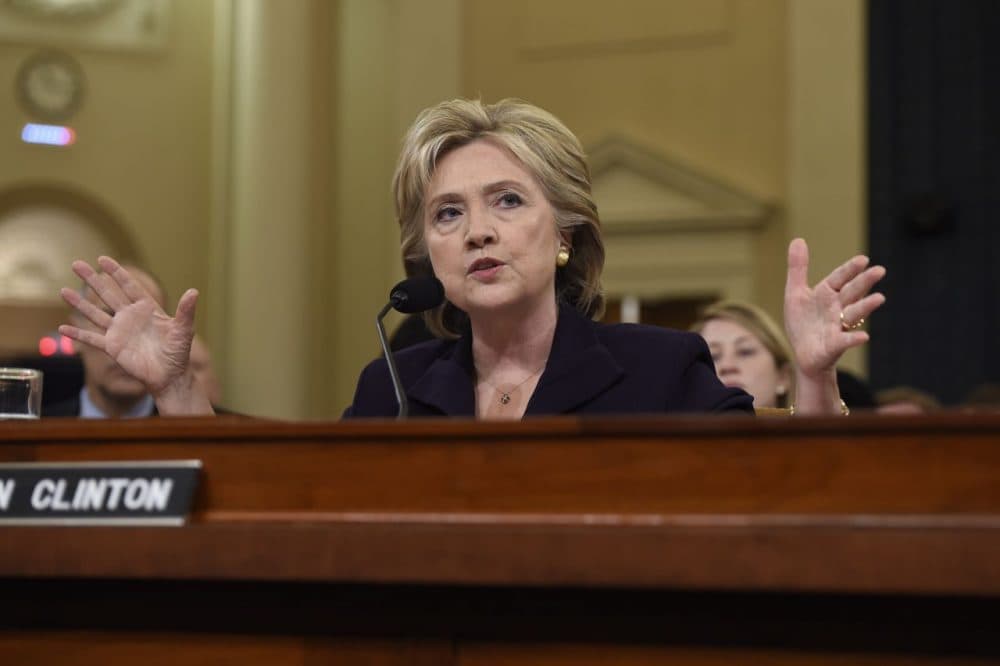 This article is more than 3 years old.
Hillary Rodham Clinton says it's clear the U.S. diplomatic outpost in Benghazi, Libya, wasn't provided with all the requested security.
The former secretary of state says neither Ambassador Chris Stevens - who died in the 2012 attacks - nor the diplomatic mission got everything that was asked for.
Clinton tells a House committee that was the finding of earlier congressional investigations and an independent review board conducting its own investigation of the attacks.
But Clinton also says even critics of the level of security in Benghazi have said the type of attack that took place would have been difficult to repel.
Still, Republican Rep. Martha Roby of Alabama says the review board found that security was "grossly inadequate"
Clinton says the board uncovered deficiencies within the State Department - and the Obama administration has tried to make fixes.
Guest
This segment aired on October 22, 2015.