French, U.S. Forces On Scene Of Mali Hotel Attack
05:49
Play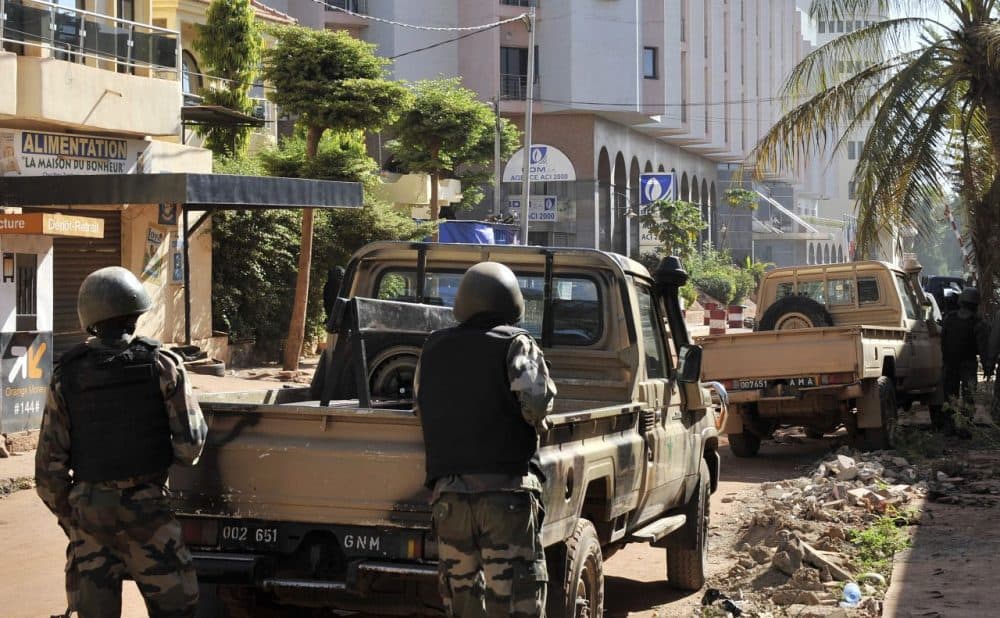 This article is more than 4 years old.
Special forces troops from the U.S. and France are on the scene of the hotel attack in the African country of Mali.
Islamic extremists, armed with guns and throwing grenades, stormed the Radisson Blu hotel in Mali's capital this morning. Authorities said the extremists killed three people and took hostages.
A spokesman for the U.S. Army's Africa Command says U.S. troops are helping Mali's military in hostage rescue efforts. He adds that at least six Americans have been evacuated from the hotel. French officials say about 40 French special police forces are playing a support role there.
State TV in Mali reported that 80 people who were in the hotel when the assault began have been freed. But hours after the siege began, the company that operates the hotel said there were still about 140 guests and employees inside. A commander in Mali's army said special forces were freeing hostages "floor by floor."
The attack is seen in France as a new assault on French interests, a week after the Paris attacks. France has acted in the past against Islamic extremists in the former French colony — including a 2013 military operation against militants who were holding the northern half of the country.
It's not clear which Muslim extremist groups might be behind today's attack.
Guest
This segment aired on November 20, 2015.