Why This Attorney Supports Independent Prosecutors For Police-Involved Crimes
07:21
Play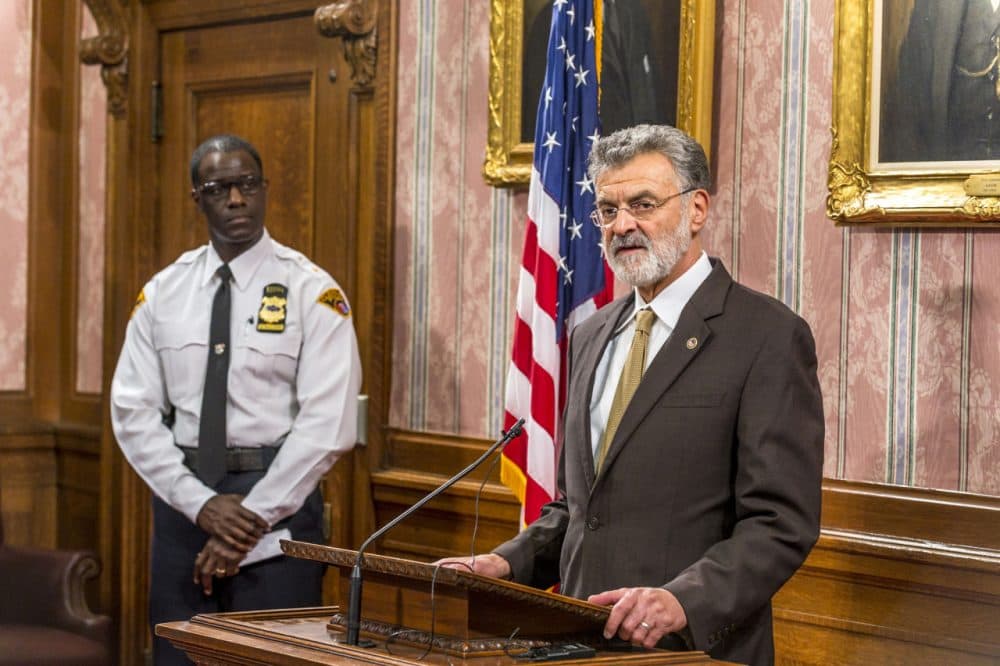 This article is more than 4 years old.
Ohio Prosecutor Tim McGinty announced yesterday that there would be no charges against the police officers involved in the killing of 12-year-old Tamir Rice. McGinty said he had recommended the grand jury not indict.
Democratic Congresswoman Marcia Fudge said he "conducted the investigation in a matter I believe inappropriate, and as a result he has lost the trust and confidence of our community and indeed mine as well." And Tamir Rice's family, in a statement yesterday, accused McGinty of "abusing and manipulating the grand jury process to orchestrate a vote against indictment."
Here & Now's Robin Young talked to Pamela Meanes, an attorney in St. Louis, about the process, and what she believes needs to change.
"If you look at the public sentiment, it's basically the public saying, 'We have lost trust in those that we have hired to protect and to serve us,'" she explained. "And when you've lost trust and confidence in the system, you have to have a change."
Guest
Pamela Meanes, attorney in St. Louis and immediate past president of the National Bar Association, a national association of African-American attorneys and judges in the U.S. She tweets @PamelaMeanesNBA.
This segment aired on December 29, 2015.