New York Becomes 23rd State To Legalize Medical Marijuana: What's Different There?
01:11
Play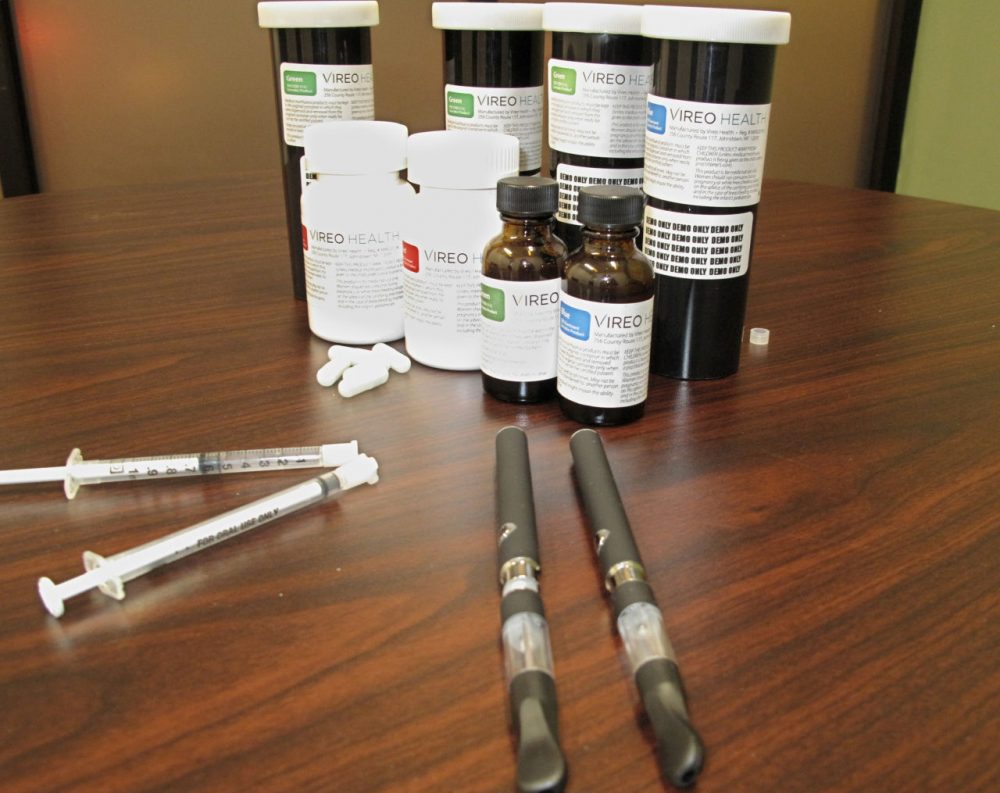 This article is more than 5 years old.
The first medical marijuana dispensary in New York City has opened today near Union Square. New York is the 23rd state to legalize medicinal marijuana, but some marijuana advocates say the state's rules and regulations are too stringent. For one thing, some locations require pharmacists on site. And in addition, the drug may not be smoked.
Nicolas Vita, CEO of Columbia Care, a company opening a dispensary in New York today, tells Here & Now, "there are three primary formulations that we can offer patients: an oral tincture, an eye drop or beneath the tongue. The other are pills and the final formulation is a concentrate that can be vaporized. There is no pot the way you think about it."
State officials have not released numbers of how many patients have qualified for the drug, though they do say some people have been certified. Eight locations are opening statewide. In addition to the New York City location, dispensaries are located in Westchester County, Albany, Buffalo and near Syracuse in Upstate New York.
Guest
This segment aired on January 7, 2016.