New Star Wars Movie Finally Reaches Remote Oregon Town
Play
This article is more than 7 years old.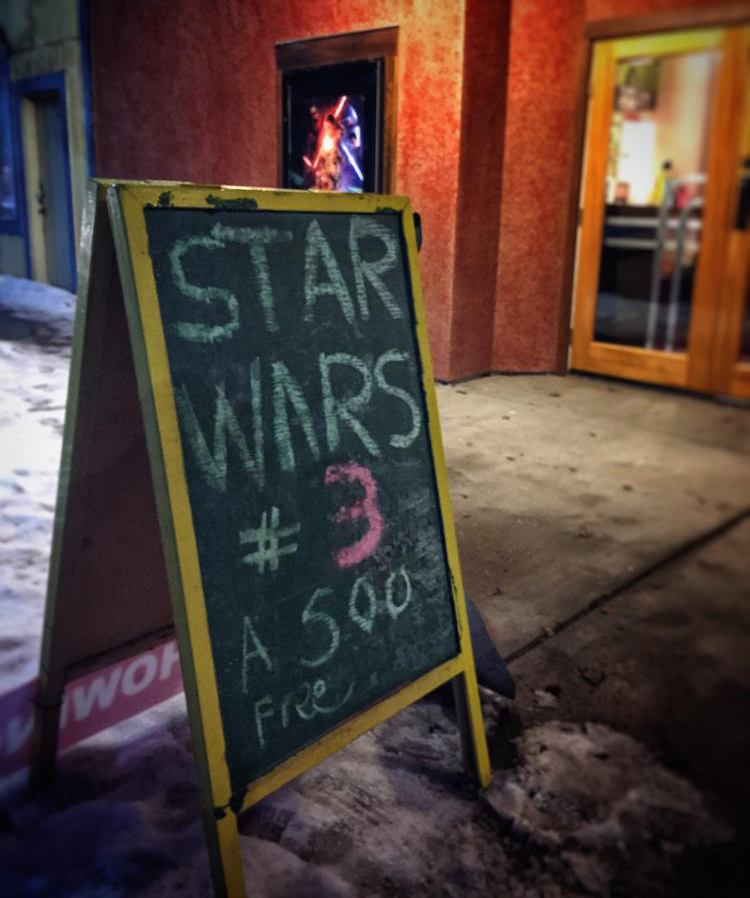 In Burns, Oregon, tonight's planned community meeting with armed militants occupying the Malheur National Wildlife Refuge is has been canceled.
That's good news for some residents who were torn between attending that meeting or going to the local debut of the new Star Wars movie. "The Force Awakens" is already the biggest money-making movie ever in the U.S., but hasn't gotten to Burns yet.
Burns' cinema, the Desert Historic Theatre, was built in the 1940s and is the only movie house for more than a hundred miles. Residents have been waiting anxiously for weeks to see the "The Force Awakens."
From the Here & Now Contributors Network, Anna King of the Northwest News Network has our story.
Note: In an earlier version of this story, the community meeting had not yet been canceled. The audio and story above have been updated to reflect that change.
Reporter
This segment aired on January 15, 2016.