Should Women Be Included In The Draft?
04:23
Play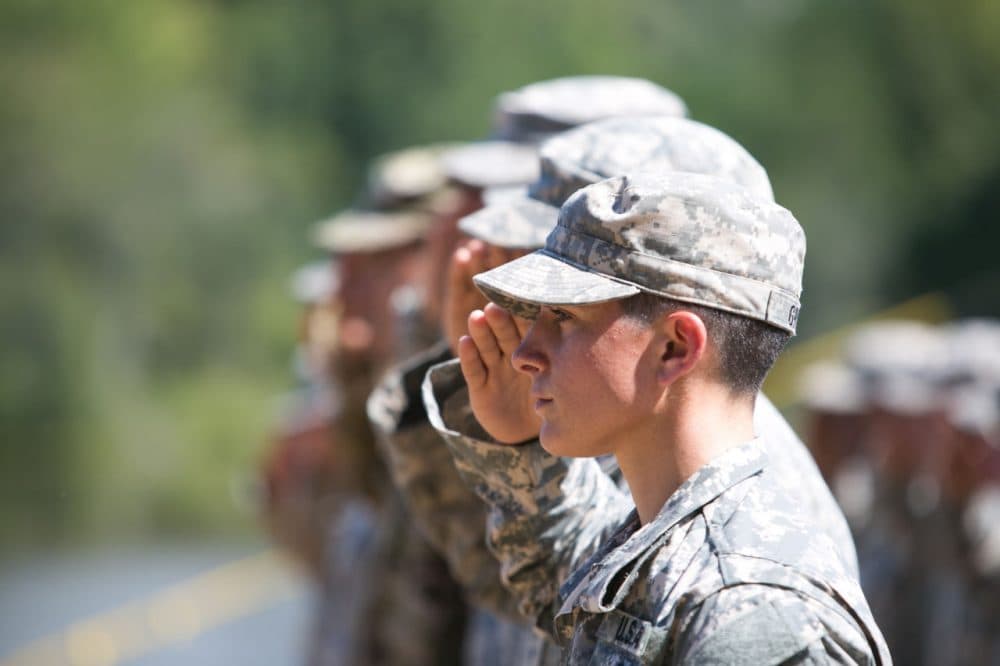 This article is more than 4 years old.
After the Pentagon's decision to lift gender-based restrictions on combat units in the U.S. Armed Forces last month, the discussion now turns to whether or not women should register for future military drafts.
The move also makes the 1981 Supreme Court case about the Selective Service system relevant once more, raising constitutional questions about equal protection.
Last used in Vietnam, can the controversial mechanism of supplementing the military with manpower in times of war, be reevaluated too?
Here & Now's Robin Young speaks to NPR's Philip Ewing about the possibilities.
Guest
Philip Ewing, national security editor for NPR. He tweets @philewing.
This segment aired on February 3, 2016.