For Refugees In Small German Village, Warm Welcome Follows Hostile Reception
05:50
Play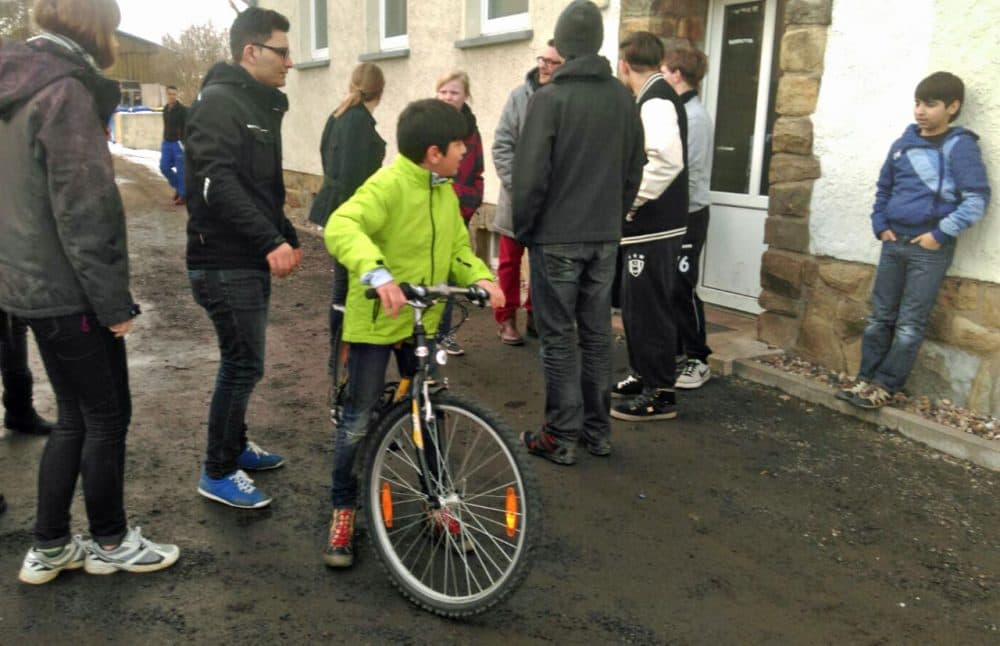 This article is more than 5 years old.
Germany is the second most popular migrant destination, behind the U.S. In 2005, it passed a new law claiming for the first time that Germany is an "immigration country," but the migrant crisis is testing that.
In February, a video of angry protesters surrounding a bus filled with newly arrived refugees in the small German town of Clausnitz went viral.
It attracted the attention of Marc Lalonde, a Canadian transplant living in the city of Dresden, and inspired him to organize a mini relief effort on Facebook.
"I decided because I know the area I had to do something," he told Here & Now's Robin Young.
His group, Helfergruppe Clausnitz, has helped the seven migrant families, as well as the residents of Clausnitz, many of whom had never seen a foreigner before.
"We started collecting donations, for example, winter clothing. They also needed cups and plates and knives," said Lalonde. His group also managed to provide the newly arrived refugees bicycles, cable television and Internet access, to connect with family members back home.
"We basically just wanted to show them that the people in front of the bus do not represent all of Saxony, all of Clausnitz, all of Germany," he said.
Guest
Marc Lalonde, resident of Dresden, Germany, who organized an effort to welcome refugees. He is the former president of the Dresden municipal foreigners council, former coordinator of the Saxon state foreigners council and former vice-president of the German national foreigners council.
This segment aired on March 18, 2016.