Tracking Mercury's Transit Across The Sun
03:37
Play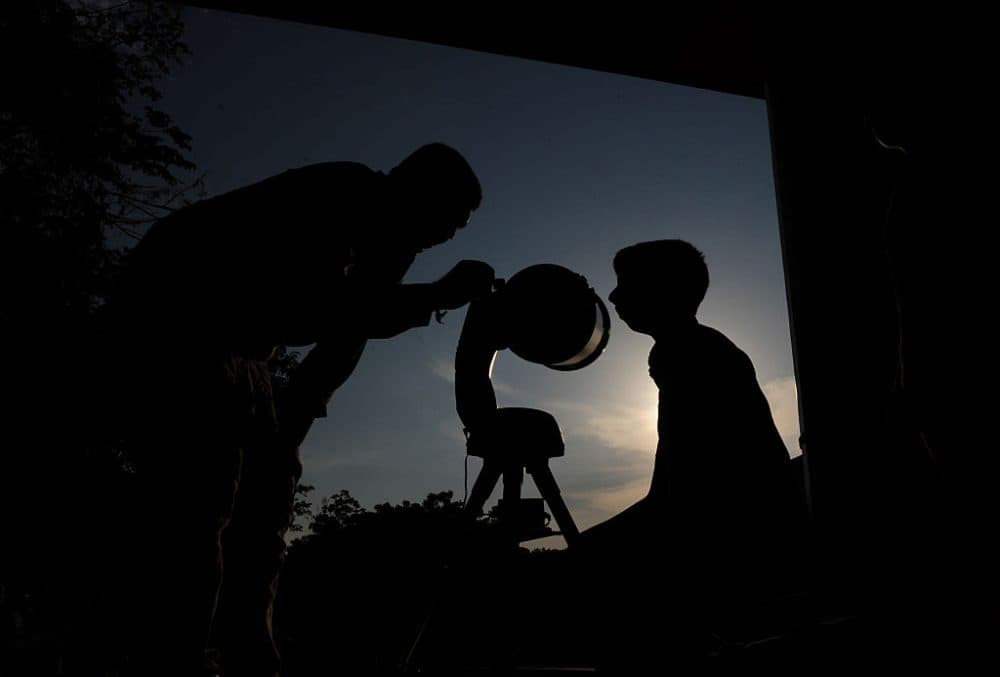 This article is more than 4 years old.
Mercury, the smallest and first planet in the solar system, is making its way across the face of the Sun on Monday. The planet's transit takes place only 13 or 14 times a century when Mercury comes directly between the Sun and the Earth and is visible as a small black dot with help from special light-filtering telescopes. (Remember, do not stare at the Sun!) Here & Now co-host Jeremy Hobson speaks with Kelly Beatty of Sky and Telescope about the transit's importance and the best ways to watch.
Watch the live stream from NASA or Sky and Telescope.
Guest
This segment aired on May 9, 2016.