Authorities Probe Orlando Shooter's Possible Ties To Terrorism
Play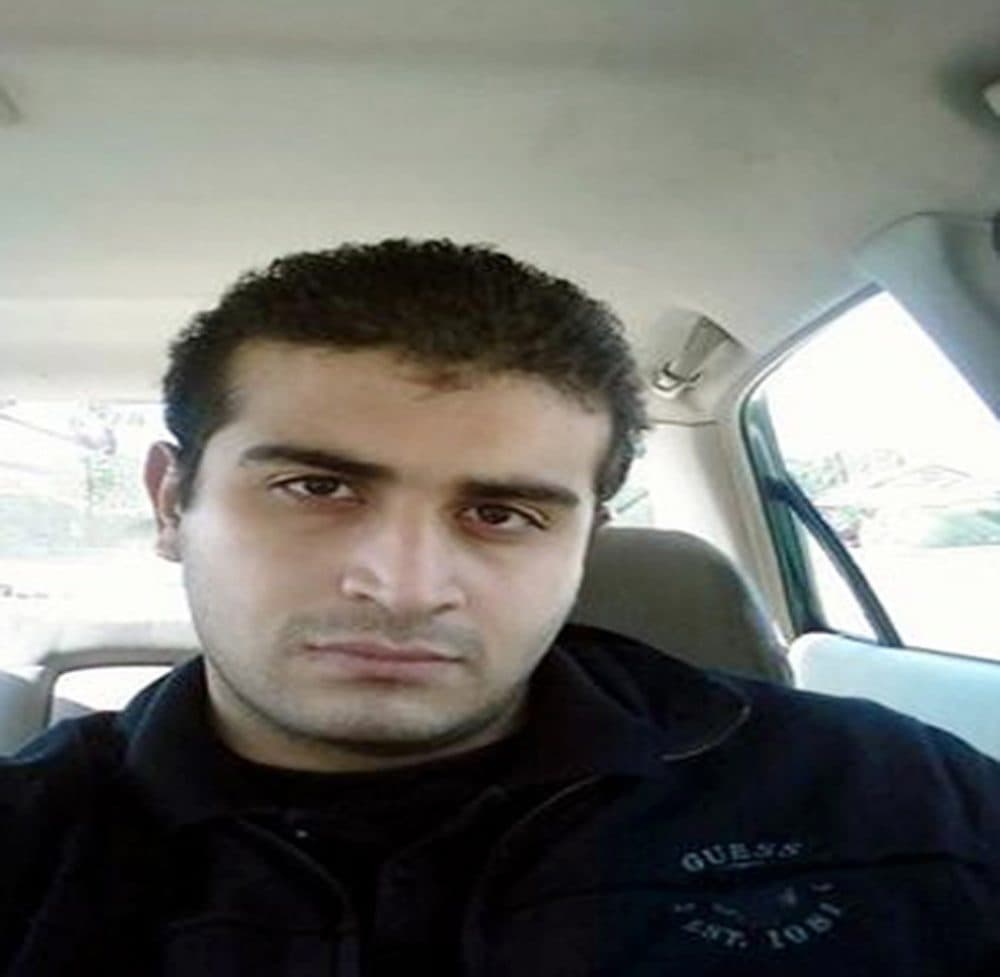 This article is more than 6 years old.
Omar Matten, the shooter in Orlando, pledged allegiance to ISIS in a 911 call from the gay nightclub where he killed at least 49 people early Sunday morning. The FBI was aware of Mateen and had interviewed him but determined his suspected links to terrorism were not strong enough to pursue further.
But that leaves a lot of unanswered questions about this case. Here & Now's Robin Young speaks to security analyst Jim Walsh.
View all our coverage on the Orlando nightclub shooting.
Interview Highlights: Jim Walsh
On whether this attack is connected to terrorism:
It is way too early to judge that. We are less than 48 hours since this terrible tragedy and so I would encourage NPR listeners, the head of the FBI and candidates who are running for president to show a little bit more prudence here. Here's a thought experiment: imagine there's someone who's bipolar, abusive to their wife, made up stories about ties to terror groups who are radically different and fight each other on the battlefield, who hates blacks, Jews, women and Hispanics, and has easy access to military-style weapons. Now if there's no ISIS does this person not commit an act of tragedy or is this window dressing for something else that's going on?
We don't want to do ISIS any favors. We don't want to give them any credit for something that's something completely different.

Jim Walsh
On understanding the potential source of inspiration for an attack:
It does matter. If you get the diagnosis wrong, you're going to get the prescription wrong. You're going to go on a policy hunt with policy recommendations that don't actually deal with what you're trying to do. Not all terrorists are crazy. Terror is a weapon used by states, it's a weapon used by non-state actors, some people who join terrorists group do so because they have loved ones who have been killed or have been radicalized by in prison. Some are paid and poor. There are a variety of reasons. Mental Illness is one piece of it, but does not explain the whole.
On whether he took an overall message of hate from potential individuals he followed:
But there's nothing ven Islamic extremism, which I condemn,that has wholesale condemnation of women, blacks, and Hispanics. That's hate speech, not religious ideology. We have to be careful about drawing strong conclusions after an investigation that is 48 hours old. There's a lot left to learn about this person, and what we learn should determine our response.
On lack of direct connections to ISIS:
We don't want to do ISIS any favors. We don't want to give them any credit for something that's something completely different. This guy, five years ago or five years since might have picked some other group or other caused and committed the same crime.
Guest
Jim Walsh, Here & Now security analyst and a research associate at the Massachusetts Institute of Technology's Security Studies Program. He tweets @drjimwalshmit.
This segment aired on June 13, 2016.