As The Weather Heats Up In Arizona, So Does The Antler Hunt
03:49
Play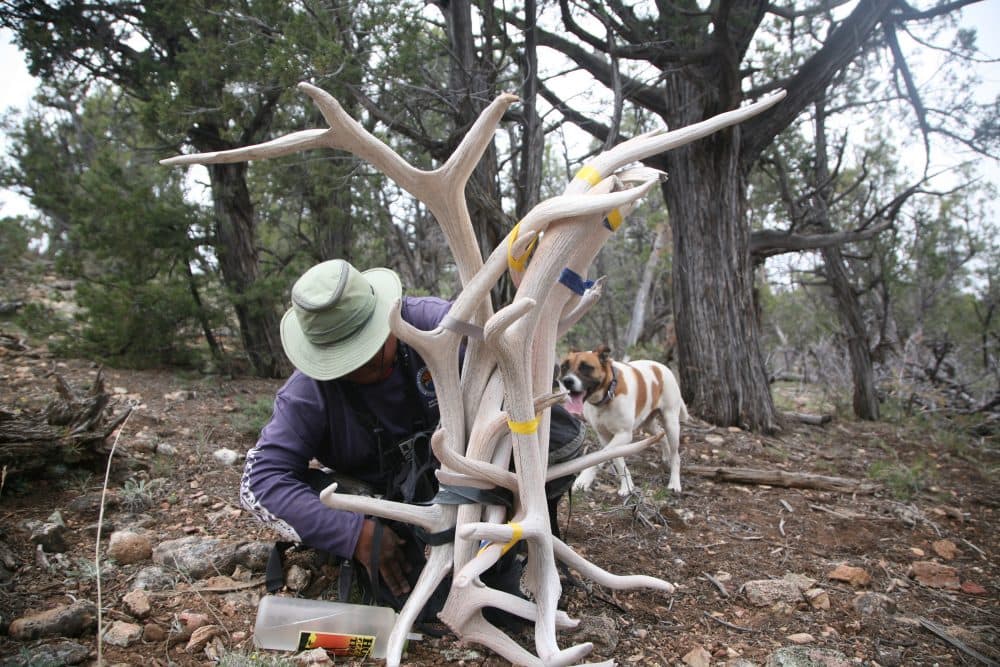 This article is more than 4 years old.
This time of year people are on the hunt for antlers. Deer and elk shed their antlers in winter, and when the weather gets warm, humans can find them and pick them up. It's called shed hunting. For some it's a hobby. For others, a business.
From the Here & Now contributors network, Stina Sieg from KJZZ in Phoenix reports.
Read more on this story via KJZZ
Reporter
Stina Sieg, senior field correspondent for KJZZ in Phoenix, Arizona. She tweets @StinaSieg.
This segment aired on June 29, 2016.