Brexit Backer Boris Johnson Declares 'It Cannot Be Me' To Lead Conservatives
05:09
Play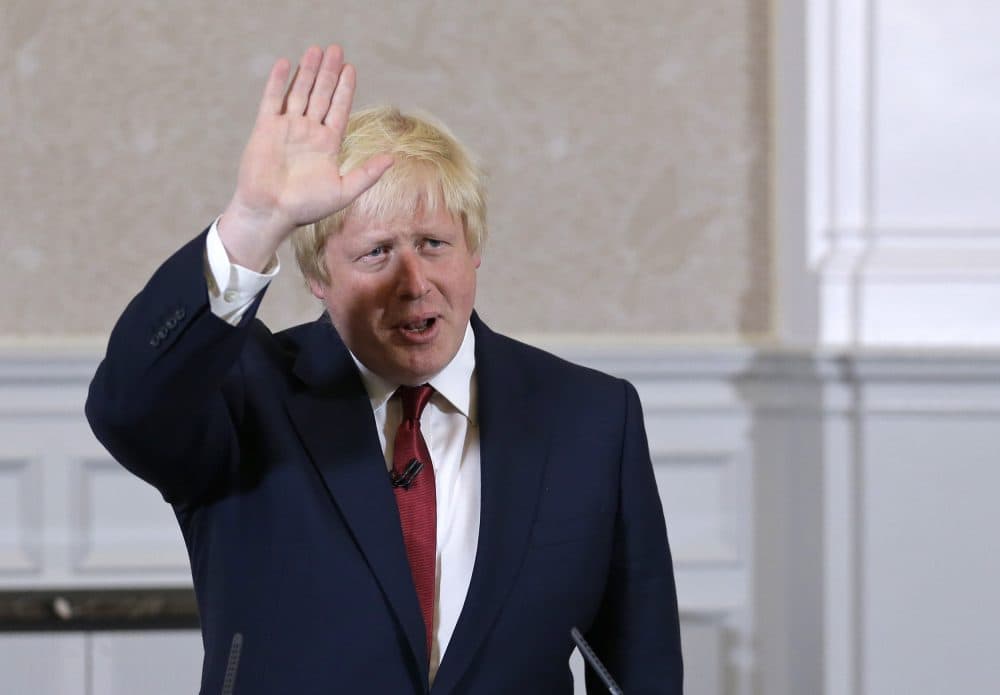 This article is more than 4 years old.
Note: This BBC interview can be heard in the Here & Now podcast or with the WBUR app.
Boris Johnson shocked Britain with the news that he is not a candidate to lead the Conservative Party, nor replace David Cameron as the next prime minister.
"Having consulted colleagues and in view of the circumstances in Parliament, I have concluded that person cannot be me," he said, to the astonishment of journalists and supporters in the room.
Johnson's announcement is an astonishing twist in a political career that saw him serve as lawmaker and mayor, building a public profile built on Latin quips and rumpled eccentricity, while nurturing a poorly concealed ambition to lead his country.
Johnson's decision opens the field to several other candidates, including Justice Minister Michael Gove and Home Secretary Theresa May, who potentially could be Britain's second woman prime minister.
Here & Now's Jeremy Hobson gets the latest from Rob Watson of the BBC.
The Associated Press contributed reporting to this article.
This segment aired on June 30, 2016.